How Banks Are Using Bulldozers To Minimize The Foreclosure Glut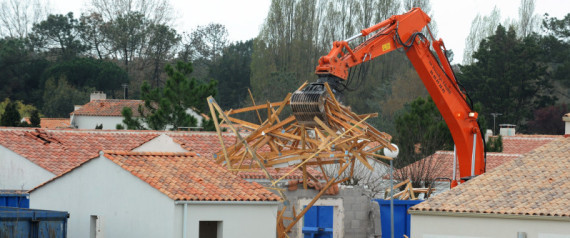 TIME:
Banks have a new remedy to America's ailing housing market: Bulldozers.
There are nearly 1.7 million homes in the U.S. in some state of foreclosure. Banks already own some of these homes and will soon have repossessed many more.
Subscribe to the HuffPost Money newsletter!