Britain's royal family had quite the weekend, which meant some interesting morning-after outfits -- specifically Prince Harry, who was spotted leaving Holyroodhouse Palace in Edinburgh sporting double denim.
Yes, that's right...a pair of jeans and matching button-down shirt together. During one moment in time. As an outfit.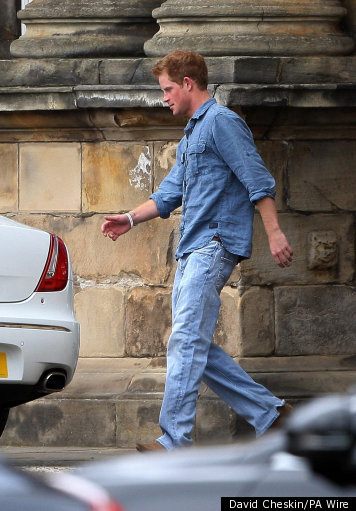 SUBSCRIBE AND FOLLOW
Get top stories and blog posts emailed to me each day. Newsletters may offer personalized content or advertisements.
Learn more