Time Magazine recently ran a photo of two men dancing at New York City's Pride Parade, and reader Michael J. Lopez of Nederland, Texas wrote in a letter of complaint. But it's not the men's politics he's worried about, it's their lack of cowboy etiquette.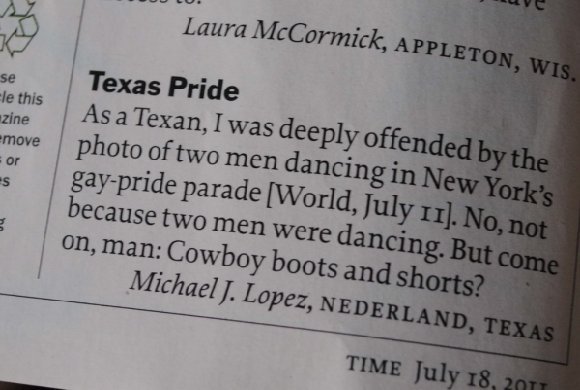 SUBSCRIBE AND FOLLOW
Get top stories and blog posts emailed to me each day. Newsletters may offer personalized content or advertisements.
Learn more