Family vacations in Chicago can be rewarding experiences or absolute disasters -- it all depends on pre-trip homework. To make planning easier, we've done all the preparation. As part of a Huffington Post Travel series on traveling with children, here are recommended attractions for those planning Chicago family vacations.
The Skydeck
The Skydeck
is located on the 103rd floor of the Willis Tower (formerly known as the Sears Tower). You can actually step outside the tallest building in the western hemisphere onto glass boxes that extend out 4.3 feet from the Skydeck. On a clear day, you may be able to see four states. Besides the view, the building offers interactive exhibits highlighting many aspects of the city of Chicago.
Address: 233 S. Wacker Dr., Chicago, IL 60606 (Enter Skydeck on Jackson Blvd., south side of building.)
Phone: 312-875-9696
Hours: Open 365 days a year. April through September, 9 a.m. to 10 p.m., October through March, 10 a.m. to 8 p.m.
Price: $17 for ages 12 and up, $11 for ages 3 to 11 and free for children less than 3 years of age
Chicago Children's Museum
The
Chicago Children's Museum
is a place where children can "climb on a ship, hide in a treehouse, construct a building, invent a flying machine, dam up a river, make art to take home, and much more." The museum has interactive exhibits and various daily programs. It is located at
Navy Pier
, a Chicago landmark which offers "more than 50 acres of parks, promenades, gardens, shops, restaurants and other attractions."
Address: 700 East Grand Ave., Chicago, IL 60611
Phone: 312-527-1000
Hours: Open every day except Thanksgiving and Christmas. 10 a.m. to 5 p.m. daily, Thursday evenings (Kraft Free Family Night) 5 p.m. to 8 p.m.
Price: Children and adults $12, seniors $11, children under 1 year are free.
Museum Of Science And Industry
The
Museum of Science and Industry
is for young scientists and those who want to better understand how our world works. There are interactive science exhibits, an Omnimax theater and special scientific presentations. The museum is grand and a family could spend days exploring all it has to offer.
Address: 57th Street and Lake Shore Drive, Chicago, IL 60637
Phone: 773-684-1414
Hours: Open every day except Christmas Day; extended hours through September 5, 9:30 a.m. to 5:30 p.m. daily
Price: Adults, $15, seniors (65 and up), $14, children (3 to 11), $10 (Special exhibits may have an additional charge).
Shedd Aquarium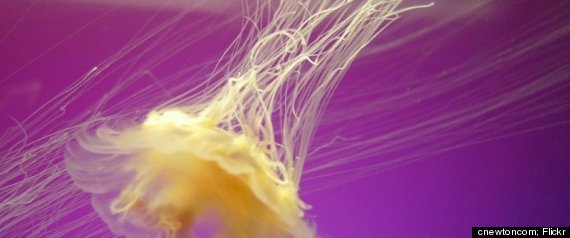 Shedd Aquarium has a beautiful setting right on Lake Michigan. Discover water creatures, learning exhibits, an aquatic show and even beluga whales. The aquarium promises that families will find "something wet, wild and wonderful wherever you walk at the Shedd."
Address: 1200 S. Lake Shore Drive, Chicago, IL 60605
Phone: 312-939-2438
Hours: May 30 through June 30, 9 a.m. to 6 p.m. daily, July 5 through September 5, 8:30 a.m. to 6 p.m. daily
Price: Prices range from general admission, adults $8, children $6 to Total Experience Pass, adults $34.95, children $25.95
Adler Planetarium
At the
Adler Planetarium
"exhibitions span a variety of space science topics and allow for hands on exploration by visitors of all ages." The universe is at your fingertips in this special space venue.
Address: 1300 South Lake Shore Drive, Chicago, IL 60605
Phone: 312-922-7827
Hours: Closed Thanksgiving Day and Christmas Day; summer hours, June 6 to September 5, 9:30 a.m. to 6 p.m.; other hours (non-summer), weekdays, 10 a.m. to 4 p.m.; weekends, 10 a.m. to 4:30 p.m.
Price: General admission (not including shows) is $10 for adults, $8 for seniors ages 65 and older, and $6 for children ages 3 to 11.
Chicago Air & Water Show
The
Chicago Air & Water Show
is spectacular. Presented by the City of Chicago, it "is the largest free show of its kind in the United States." It can be viewed from the Lake Michigan waterfront and from many Chicago skyscrapers. It is a weekend event, but if you are in the area on Friday, you may look up and catch some of the planes making trial runs for the big show.
Address: The show can be viewed along the lakefront from Fullerton to Oak Street, with North Avenue Beach as the focal point.
Phone: N/A
Hours: August 20 through August 21, 10 a.m. to 3 p.m.
Price: Free
Millennium Park
In Millennium Park discover "a state-of-the-art collection of architecture, landscape design and art that provide the backdrop for hundreds of free cultural programs including concerts, exhibitions, tours, and family activities. In Millennium Park, you'll find a new kind of town square – a lively, spectacular gathering spot located in the heart of the city and a destination for Chicagoans and visitors alike." Don't miss it.
Address: 201 E. Randolph St., between Michigan Ave. and Columbus Ave., Chicago, IL 60602
Phone: 312-742-1168
Hours: 6 a.m. to 11 p.m. daily
Price: Free
Have you been to Chicago? What's your favorite attraction?
Check out more FAMILY TRAVEL GUIDES.
SUBSCRIBE TO & FOLLOW LIFESTYLE
We're basically your best friend… with better taste. Learn more