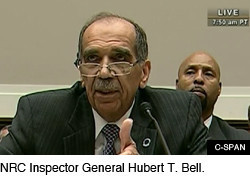 Many of those interviewed for this article suggest that the loss of Mulley himself precipitated the OIG's decline.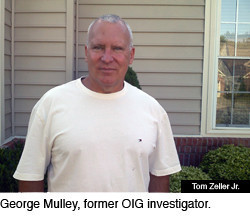 Within just a few short years, investigators from the federal Government Accountability Office were describing the OIA as having "focused too much of its attention on administrative and personnel matters rather than on the more important NRC programs."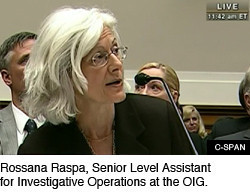 McMillan referred a reporter's query about the aircraft model investigation to his senior level assistant for investigative operations, Rossana Raspa, who says the OIG's final analysis showed the Riera model to be suitable.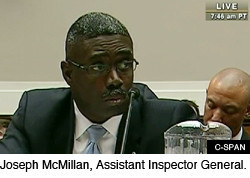 Only a day before Garde sent her letter, Jaczko himself had publicly praised the Inspector General's Office: "The IG plays an important role in enabling the American people to continue to have confidence that my focus as Chairman -- and the entire agency's focus -- is on effectively carrying out the NRC's vital safety mission," Jaczko said in a statement posted to NRC's Web site.
The investigation, conducted by a team of experienced investigators between October 2007 and August 2009, resulted in a draft report, which was completed by George Mulley, former OIG Senior Level Assistant for Investigative Operations. It revealed serious flaws in oversight ... [and] found that the Staff was aware of the extensive corrosion in the service water system since at least 1990, but had never once entered the vaults containing the corroding piping, or questioned the licensee's actions in continually modifying the wall thickness requirements.
SUBSCRIBE AND FOLLOW
Get top stories and blog posts emailed to me each day. Newsletters may offer personalized content or advertisements.
Learn more