Americans Continue To Deliver Progressive Messages At Republican Town Hall Meetings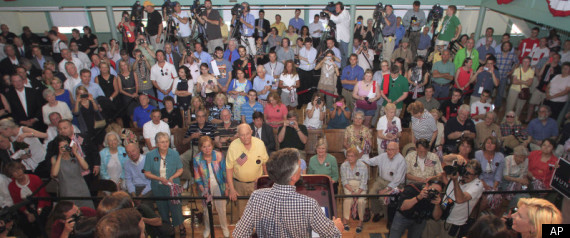 Firedoglake:
Two years ago, a concerted effort by a corporate-funded Tea Party movement to get conservatives out to town hall meetings changed the dynamic in Washington on health care reform and paved the way for the eventual House GOP takeover in the 2010 elections. In two separate work periods this year, ordinary citizens, with absolutely no help or encouragement from an organized progressive movement, have made their voices heard at town hall meetings, in particular by harassing conservative lawmakers about their plans to end Medicare and put forward a balanced budget amendment, as well as their opposition to tax fairness.
Read the whole story: Firedoglake
Subscribe to the HuffPost Hill newsletter!