Student loan debt has increased 25 percent since 2008, according to new data from the Federal Reserve Bank of New York.
The Wall Street Journal reports that student debt totaled $550 billion in this year's second quarter. Outstanding student debt stood at $440 billion in 2008.
Are you in debt? E-mail college [at] huffingtonpost [dot] com to share your story.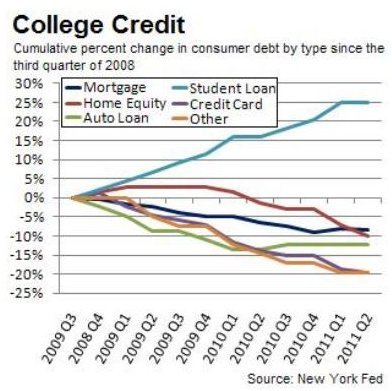 SUBSCRIBE AND FOLLOW
Get top stories and blog posts emailed to me each day. Newsletters may offer personalized content or advertisements.
Learn more