9 Great Low-Impact Workouts
A recent study published in the journal Medicine & Science in Sports & Exercise found that older people have to work out more than younger people to maintain muscle mass. However, workouts can be tough if you fall into that age group (ages 60-75, in the study) especially since your joints are often more susceptible to injury. Richard Cotton, an exercise physiologist and national director of certification for the American College of Sports Medicine, and Mary E. Sanders, Ph.D., a clinical exercise physiologist at the School of Medicine at the University of Nevada, Reno and a spokesperson for the American Council on Exercise, both recommended great low-impact workouts that can help people ages 60-75 increase their exercise frequency without putting extra stress on their joints.
For each of these workouts, Cotton recommends starting out at a time that feels very easy to complete -- say, five minutes, three times a week -- if you're a true beginner. As you get more comfortable working at an easy pace, add time. When you're up to 20 minutes, increase the difficulty of each session. The CDC recommends 150 minutes of moderate activity each week, but if you're pushing on intensity, you can drop it down to 75 minutes. "The most important thing is to find something you're willing to do and something you like to do," says Sanders.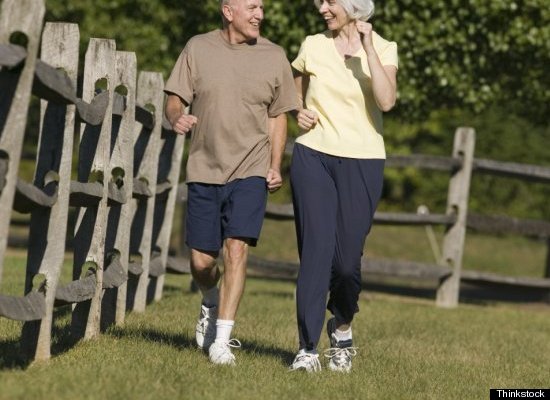 Total comments:
11
|
Post a Comment
Way Too Tough
Easy As Pie