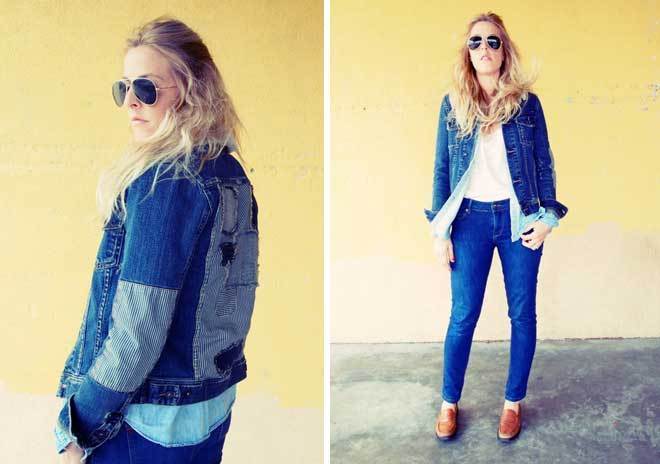 By now you're probably well aware that denim on denim is a hot trend worth trying.
It's a hard look to pull off, but designers such as Phoebe Philo at Chloé, Ralph Lauren and Dolce & Gabbana sent models down the runway wearing the style with ease.
"The trick with denim on denim is to make sure you're mixing up both the fabric weights and the washes," said Olivia Doyne, Gap's director of engagement marketing and public relations to Stylelist. "For example, you could pair a light wash, lightweight chambray Western shirt with a medium wash skinny jean."
There are a few tricks to adhere by: in addition to multiple washes, break up the monochrome look with bold accessories such as a a leather belt or shoes. Plus, don't forget a dash of attitude -- this look isn't for the faint hearted.
For example, Beth Jones of B. Jones Style wore not one, not two but three layers of denim. The combination of classic accessories and endless denim is completely wearable and worth emulating this fall.
Partake in the poll below and let us know if you're itching to try denim on denim (on denim).