Bachmann Charity Work: Christian And Controversial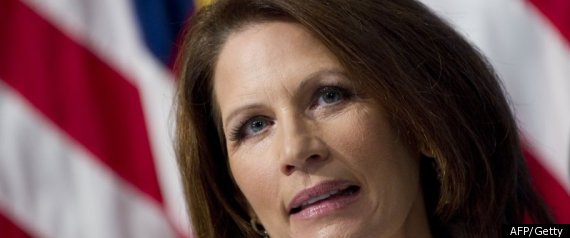 This article is part of a series in which HuffPost is taking a close look at the charitable giving of Republican presidential candidates. How much and to whom did they give? How does their giving compare with their fellow Americans? And what impact did they ultimately have?
Michele Bachmann loves to regale voters with examples of how her Christian faith informs her choices. It has also influenced the groups she has chosen to support over the years, and nearly all of them have shared her evangelical view of the world.
When on the stump she is by turns humble and righteous. She rarely lets more than a few minutes pass without a quote from scripture or a reference to the Divine. But for all her emphasis on Christian virtue, and the Bible's directive to "honor the Lord with your wealth" [Proverbs 3:9], there is scant record of donations Bachmann has made to charity.
The winner of the Iowa Republican Straw Poll has never released her income tax returns, nor has she been known to have acknowledged making a single charitable contribution. According to her most recent financial disclosure forms, Bachmann's net worth is between $912,000 and $2.1 million.
But questions about her personal charitable activities remain unanswered -- neither Bachmann's congressional office nor her campaign staff responded to repeated calls and emails from The Huffington Post about this story.
This information blackout is surprising, says Steven Schier, a political science professor at Minnesota's Carleton College. "It's unusual for a prominent candidate for a major party's presidential nomination to try to prevent serious scrutiny of her/his personal and public life as an adult," he explained in an email to The Huffington Post. "Such resistance merely invites more media scrutiny and will raise questions among contributors and voters about the candidate. It's also a certain loser as a general election strategy after the nomination, when the public wants to get to know a candidate."
Without records from Bachmann, The Huffington Post analyzed hundreds of public documents and interviewed more than a dozen veteran nonprofit and civic leaders in and around her hometown of Stillwater, Minn. The investigation reveals a long record of Bachmann's personal involvement -- as opposed to financial support -- with advocacy groups, foster care programs, Christian ministries and, briefly, with a charter school she helped to start. The documents, which include Bachmann's state and federal disclosure forms, congressional records and prior interviews, span nearly 20 years and feature organizations whose philosophies largely align with the lawmaker's evangelical principles.
Prior to her 2006 election to Congress, when she served in the State Senate, Bachmann poured most of her energies into groups within her Minnesota community. Since arriving in Washington, however, Bachmann's fan base and her pet causes have grown broader and more sophisticated.
In the coming months her life will be put under a microscope. "As Hillary Clinton observed almost twenty years ago, there is no 'zone of privacy' for presidential candidates," Schier observed.
Given this much attention, one thing is clear: The people and causes Bachmann has championed throughout her career will themselves become an issue in her campaign.
Close to Home
In 1993, Bachmann was instrumental in founding the New Heights charter school for at-risk children in Stillwater. While required to be non-denominational in order to receive taxpayer funding, complaints from parents began soon after it opened about strong Christian overtones in the curriculum. Fearing the school would lose its accreditation, Bachmann resigned from the board less than six months after the school started.
At the same time, Bachmann and her husband opened their home to a series of foster children -- 23 girls in all, she has said. Along with the couple's five children, they lived in the same house at various times over the course of six years. Former social services case worker George Hendrickson has said he found her to be "relaxed, organized and engaging."
Despite Bachmann's near refusal to go beyond her usual talking points about being a foster parent, as a presidential candidate she will find it difficult to keep the curtains completely drawn over this part of her life. The Associated Press recently reported on inconsistencies in Bachmann's tally of the number of girls who stayed at her home. The congresswoman has said 20 in some cases, 23 in others and has yet to clarify her statements.
There have also been questions about Bachmann's church, which along with her work on the charter school and her care for foster children accounted for most of her community involvement in her home state of Minnesota. Bachmann was a longtime member of Salem Lutheran Church, a conservative evangelical Lutheran institution belonging to the Wisconsin Evangelical Lutheran Synod. The denomination has angered Catholics with its doctrine that "sees the characteristics of the Antichrist in the Roman Catholic Papacy." In June, just days before she announced her run for president, Bachmann resigned from Salem Lutheran. Her church pastor said the Bachmanns stopped attending in 2009 and that their departure was a mere formality.
Bachmann has refused to reveal the name of the church she currently attends. However, HuffPost has confirmed that she has attended services at Stillwater's Eagle Brook Church, an evangelical mega-church that draws about 15,000 people each weekend.
Eagle Brook Executive Pastor Scott Anderson told HuffPost that Bachmann and her family "have been known to attend services" and "they've been seen around campus." As a church founded on Baptist principles, Anderson explained that the worship services have music and stage production, a style he described as "real and relevant."
Like other evangelical Christian ministries, Eagle Brook encourages members to donate part of their gross income -- usually 10 percent -- to the church, a practice known as tithing. "We believe it's part of living a generous life," Anderson said.
The Eagle Brook website links to a Christian financial counselor who offers biblical verses and basic advice about managing family household expenses. Anderson declined to say whether Bachmann donates to Eagle Brook, but estimated that around 60 percent of attendees are "regularly participating financially."
Bachmann's congressional salary is $174,000. According to her most recent disclosure forms, Marcus Bachmann's Christian psychotherapy business last year grossed between $100,002 and $200,000.
In the Nation's Capital
When Bachmann arrived in Washington in 2007, she came as a lowly House freshman but quickly became a favorite on cable news shows when her raw and unbridled outspokenness made for great television. As the Tea Party rose to prominence during the 2008 election cycle, her stock rose with it.
Over time, Bachmann's presence at charity fundraisers became known as a surefire way for organizations to garner big buzz and draw in more paying guests. Without donating a nickel of her own money, Bachmann found she could be a big contributor to the success of any gala dinner she attended.
In the past 12 months, Bachmann has lent her star power to several causes sure to stir controversy in her campaign.
Last year, the presidential hopeful graced the podium for the Susan B. Anthony List, an anti-abortion rights group. She also accepted an "A in English" award from USA English, Inc., which wants to mandate the use of English in the United States.
In November, Bachmann spoke at an awards dinner for the David Horowitz Freedom Center. The evening honored Pamela Geller, the notorious anti-Muslim blogger who stirred up opposition to an Islamic center near Ground Zero in New York. Horowitz himself is the author of The Professors: The 101 Most Dangerous Academics in America, which singles out liberals in academia and prompted death threats against the people he named.
Bachmann more recently presented a Citizens United award to anti-feminist activist Phyllis Schlafly, who in 2007 argued that there could be no such thing as rape within marriage because, "by getting married, the woman has consented to sex, and I don't think you can call it rape."
Susan B. Anthony List Award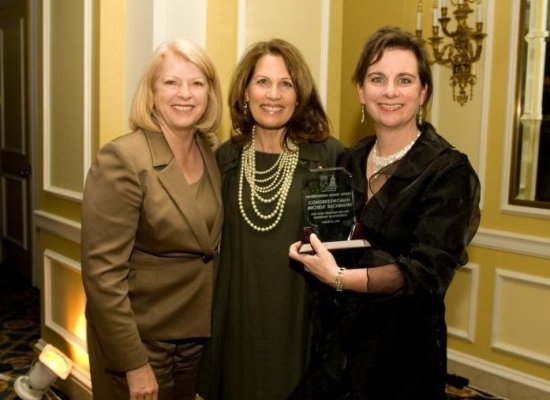 americanfabius

said on 19 Friday 2011 am31 1:17 am:


I must say, I can't help but love the investigative coverage of MB on HuffPo. Despite my ideological differences between most people (probably) on here, you now must make the case against her and help to not allow her to become the GOP nominee (if she ever had a chance). The more negative press the better. She is a loon, an opportunist, and one of the most polarizing figures I have ever seen. Kudos!
Total comments:
6048
|
Post a Comment
And, in less than two weeks, Bachmann is scheduled to be the keynote speaker at the annual fundraising dinner of the Florida Family Policy Center, an arm of the conservative Family Research Council that opposes abortion, taxes, divorce and the teaching of evolution in public schools. A $25,000 donation will net two seats at Bachmann's table.
All these appearances may help explain Bachmann's conspicuous absence from volunteer and donor lists in her district for such mainstream local nonprofits as the United Way, the Salvation Army or the Rotary Club.
Joanne Honsvall-Berg heads the campaign for the United Way of Washington County, the largest charitable organization in the St. Croix Valley area. "Bachmann has never donated to the United Way that I know of -- and I've been around a long time," she told HuffPost. "She's never participated in our programs."
Representatives for the Salvation Army and the Stillwater Sunrise Rotary Club gave similar responses. Spokesmen from Bachmann's alma maters -- Winona State University and Regents University -- declined to comment.
Subscribe to the HuffPost Hill newsletter!