Christo (one name, like Madonna) is the visual artist who became famous in 2005 for his 23-mile long installation, "The Gates," in Central Park. His next project, "Over the River," hasn't been approved yet, but would suspend large panels of fabric over the Arkansas River in Colorado, like so: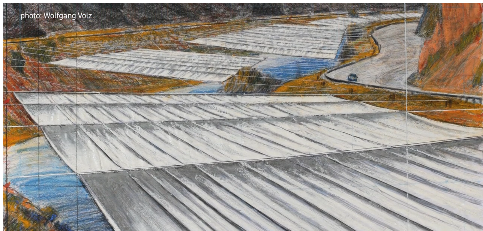 Christo, an endearingly eccentric character, has been planning the "Over the River" project for a while, but got sidetracked by "The Wrapping of the Reichstag" project, which was denied permits in 1971, 1981 and 1987, and was finally given the go-ahead in 1994: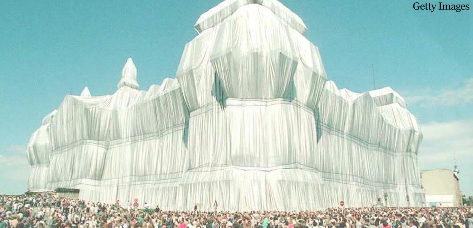 Find out how "Over the River" project has progressed over the years, and where it stands today.
Video produced by HuffPost's Hunter Stuart.