Daniel Webster, GOP Congressman, Distributes Town Hall 'Watch List' Of Florida Activists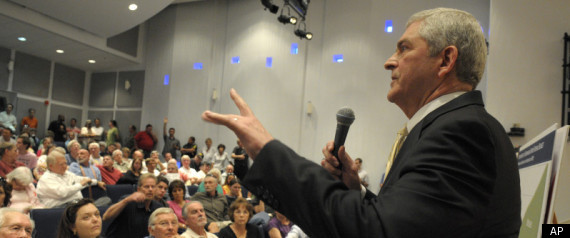 Orlando Sentinel:
U.S. Rep. Dan Webster said he simply wanted to share some friendly advice with other members of Congress about how to manage town-hall meetings and the sometimes-raucous crowds they attract, by passing along a "Town Hall Primer" put out by an activist group that had disrupted one of his meetings in April.
Instead, the material distributed by the Winter Garden Republican's office this spring has created a stir of its own because it included a watch list of six Central Floridians -- with names and multiple photographs -- who spoke at Webster town halls earlier this year.
Read the whole story: Orlando Sentinel
Subscribe to the HuffPost Hill newsletter!