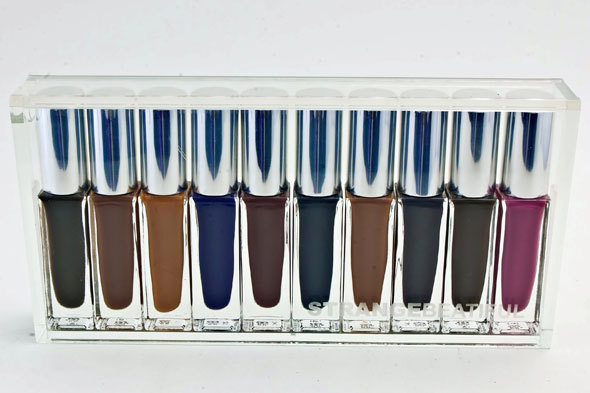 STRANGEBEAUTIFUL Library of Color Volume 5. Photo: pulplab.com
RISD grad and genius behind nail brand STRANGEBEAUTIFUL, Jane Schub, has launched her fifth collection of nail polishes.
Inspired by the "spectral banks of the Hudson River estuary," Schub's Volume V Library of Color is an eccentric blend of highly-saturated and haunting shades. The 10-piece nail polish set uses some interesting names like "A Worn Black Bible" and "Gradation of Bruise," but the moniker "Menstral Last Day" had us scratching our heads. It's not exactly the most conventional of phrases, nor does it have us running out to try the rich burgundy hue. But maybe we're just a little uptight?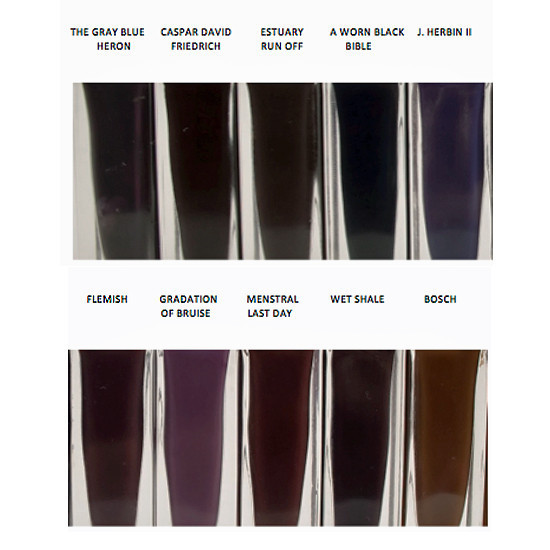 What about you? Would you dress up your fingertips in this nail color?
Tell us your thoughts in the comments section and see which hot young actress hit the red carpet flashing fiance nail art.