Hurricane Irene 2011 Path: Where Is The Storm Going? (MAPS)
Hurricane Irene grew to a Category 3 storm over the Bahamas on Wednesday, with forecasters predicting that the storm will hit the Carolina coasts and regions up through southern New England with torrential rain and strong winds.
According to the Associated Press:
Federal officials have warned Irene could cause flooding, power outages or worse all along the East Coast as far north as Maine, even if it stays offshore. The projected path has gradually shifted to the east and Irene could make landfall anywhere from South Carolina to Massachusetts over the weekend.
The following maps, published by the National Oceanic and Atmospheric Administration, offer an idea of where Irene will be headed in the coming days.
UPDATE Aug. 25, 12:57pm: These maps have been updated from Wednesday's forecast to display the latest NOAA projections of Hurricane Irene's path. The storm is expected to reach Category 4 and could hit North Carolina by Saturday afternoon as it makes its way up the east coast.
UPDATE Aug. 26, 12:20pm: This post has once again been updated to reflect the latest NOAA projections of Hurricane Irene's path. For more information on the storm, please visit our Hurricane Irene live blog by clicking here.
This image shows approximately which coastal areas are under hurricane warning, hurricane watch, tropical storm warning, and tropical storm watch: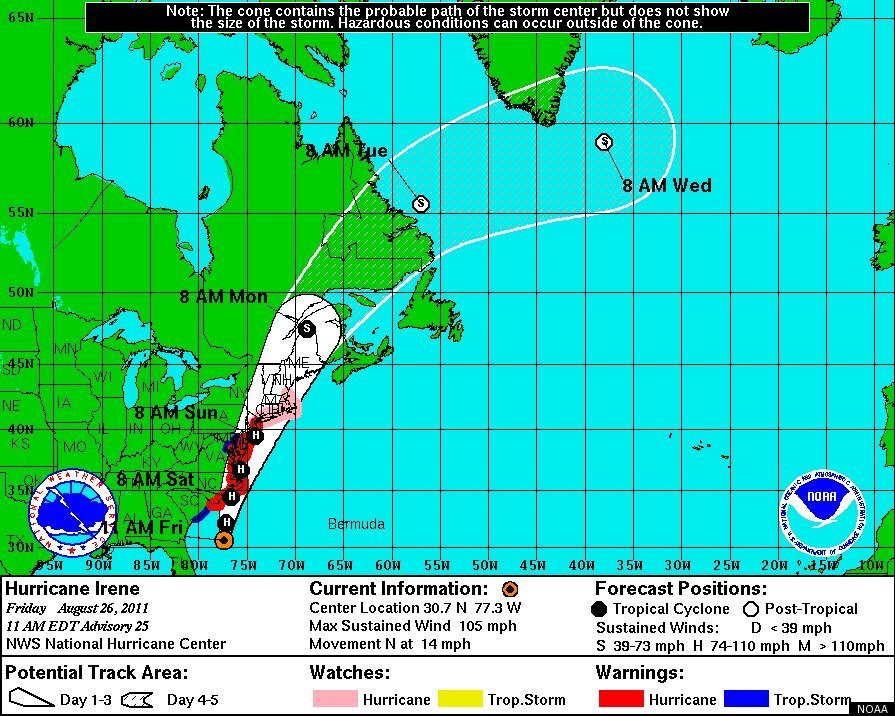 This second graphic shows estimated wind speeds for the remainder of the storm: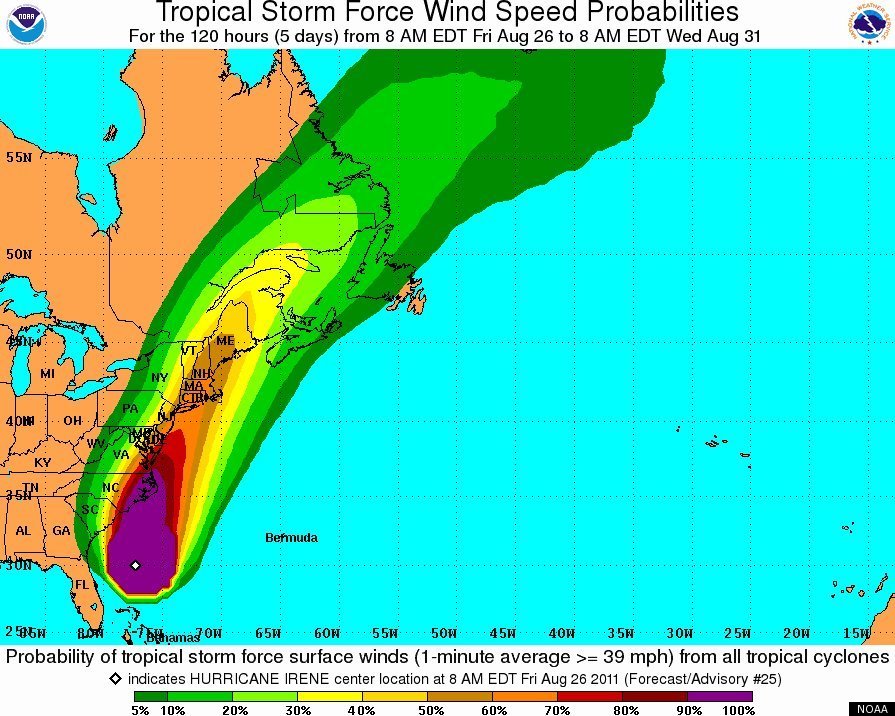 For more information, check out the following video: