So, within a few minutes of the quake, shop owner Joe Khay sketched out an "I Survived The Quake" tat and advertised it on Facebook for $30.
Jonathan Berg, 21, saw the post and immediately set up an appointment.
"It was just a minor thing, and people were making it into a serious subject. I thought that was pretty hilarious," Berg, of Gerritsen Beach, said of the earthquake to The New York Daily News.
Berg, who has 14 other tattoos, was the first one to receive the design (he got it on his torso) and Khay says at least three other people have set up appointments for the #quakespecial.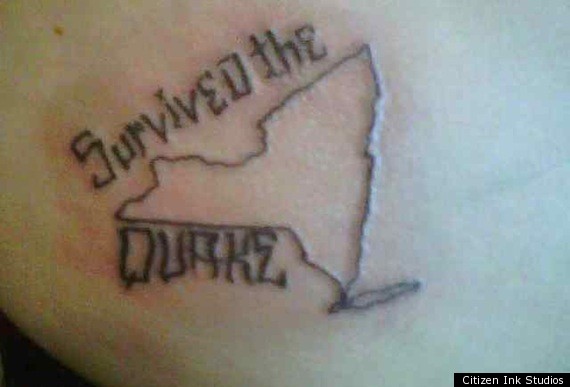 SUBSCRIBE AND FOLLOW
Get top stories and blog posts emailed to me each day. Newsletters may offer personalized content or advertisements.
Learn more