A book supposedly by former Apple CEO Steve Jobs has become a bestseller in Taiwan, reports Dan Bloom on The Wrap blog.
The book, called "Steve Paul Jobs's Eleven Pieces of Advice for Young People Today", is supposedly a Chinese translation of an Amazon bestseller. The cover of the book is shown below, and its author is listed as John Cage, "a graduate from Stanford University and who previously served as editor in chief at mass-circulation economic and financial magazines." No record of such an English-language book can be found.
An official biography of Steve Jobs is being published this November.
According to Taiwan's English-language newspaper The China Post, the book, which has been on sale since April, contains anecdotes about Chinese historical figures, and aphorisms such as "listen to the voice inside your heart, do what you want to do"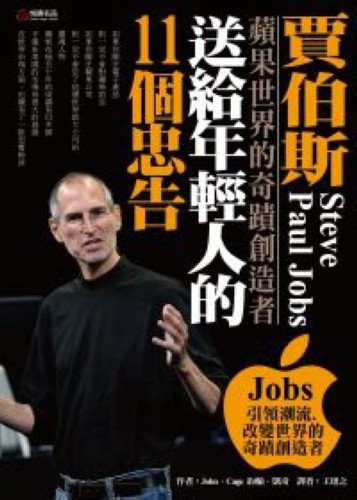 Taiwanese newspaper Apple Daily last week estimated sales of the book in leading local bookstore KingStone to be worth more than NT$1m , or approximately US$35,000.
The MicGadget blog says that, if fake, then the book would be illegal, however it reports that stores claimed last week that "the publisher has already showed identification which proved that is authorized", and that the books were still on sale.
Steve Jobs is extremely popular in Taiwan - yesterday the former premier Yu Shyi-Kun dressed as the former Apple CEO to promote five political candidates, while an impersonator was used earlier this year in an advertisement for a local tea drink (see below.)
Taiwanese bookstore KingStone currently isn't selling the book on its website, leaving fans of Steve Jobs the option instead of buying a sweater based on the cover photograph of his forthcoming official biography. Whether or not this fetching item of clothing has itself been authorized by Apple remains a mystery.

SUBSCRIBE TO & FOLLOW CULTURE SHIFT
Level up. Read THIS and be the most interesting person at your dinner party. Learn more