U.S. Open 2011: Men's Draw Preview
Rafael Nadal is seeking his third Grand Slam in five tries, and while he looks to defend his U.S. Open title, the emergence of Novak Djokovic has become a real problem for the Spaniard. Nadal has even admitted that Djokovic (who has beaten him five straight times), has gotten into his head.
"The Djoker" -- who has twice reached the U.S. Open Final -- has played historically good tennis in 2011. The World No. 1 is 57-2 on the season and is coming off his first Wimbledon title, where he earned a decisive victory over Roger Federer.
Fed, for his part, has looked almost ordinary throughout 2011. He hasn't won a tournament since January, and even more disconcerting for the 30-year-old, he hasn't won a Slam in six tries. That's an eternity for the tour's all-time leader, who has 16 Grand Slam titles to his name.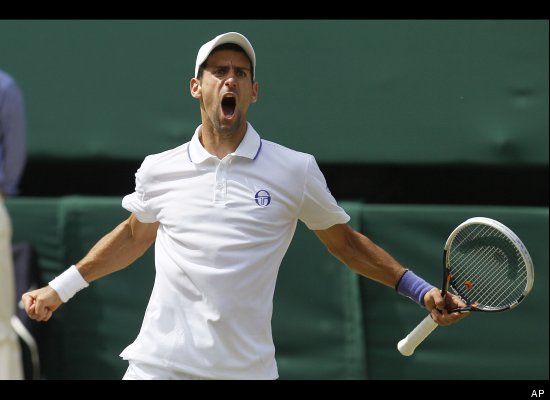 Total comments:
3
|
Post a Comment
Going Home Early
Surefire Winner
Top 5 Men's Tennis Players
Pre-tournament odds provided by Bodog.com.
Email me at jordan.schultz@huffingtonpost.com or ask me questions about anything regarding the US Open at @206Child for my upcoming mailbag.
Plus, check out my brand new HuffPost sports blog, The Schultz Report, for a fresh and daily outlook on all things sports.