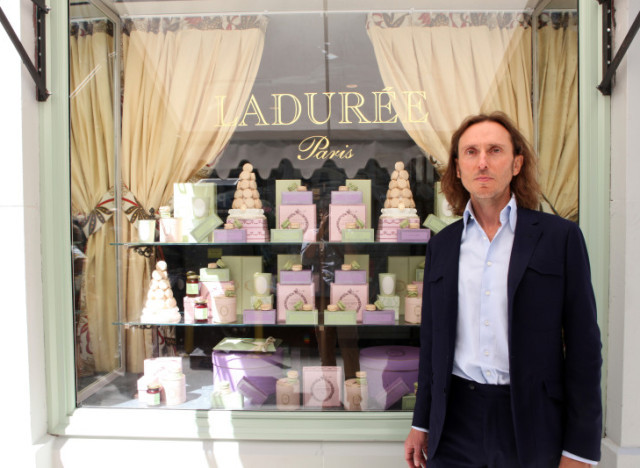 Ladurée Chairman David Holder (Photo by Bobby Doherty)
Today, Ladurée, the famously Parisian chic patisserie, opened their first stateside store here in New York City. Already some seriously stylish macaron enthusiasts have descended upon the block of Madison Avenue between 71st and 72nd.
We arrived at the fashionable French fixture this morning around 9, to find a well dressed, sweet-toothed crowd. True story: there was even a guy whose wife was going into labor in the car and made him stop and run in for some macarons on their way to the hospital! Now that's love.
Check out our full gallery below to see the snapshots of those there to get a first look at, and taste of, the little piece of Paris right in our own backyard.
(All photos by Bobby Doherty)