After a summer full of reports that Lindsay Lohan is back to her hard partying ways -- even tagging along with Paris Hilton until 4 a.m, the actress ready to prove those allegations are just plain wrong.
X17Online snapped a photo of Lohan complying with the terms of her probation by getting drug-tested in Venice, California.
The 25-year-old actress is on probation from charges including drunk driving and misdemeanor theft. In June the "Mean Girls" star was freed from her 35 day house arrest, where the starlet passed the time in her home by filming a comercial for an online action site.
In addition to passing drug tests, Lohan also has to complete 480 hours of community service and an complete an anti-shoplifting class to meet the requirements of her probation.
Click here to see more photos of Lohan leaving the clinic.
PHOTO: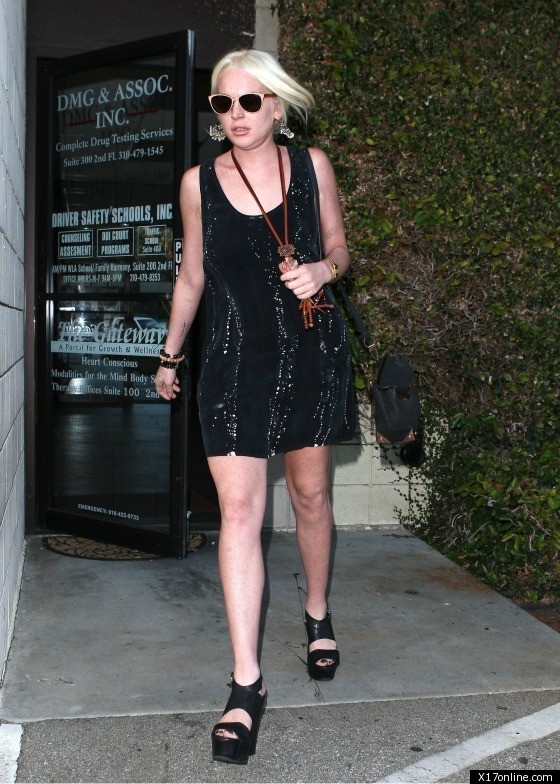 SUBSCRIBE TO & FOLLOW ENTERTAINMENT
Spilling the tea 24/7. Never miss a beat. Learn more