Now that Eddie Murphy has secured his next role as Oscar host--we can't forget about the other Murphy-Brett Ratner collaboration: "Tower Heist."
The movie playfully imagines a scenario where hotel workers fall into a ponzi scheme and try to get revenge. Ratner's film is a kind of kids movie with grown up motifs.
Beyond Murphy, the movie boasts a kind of shockingly impressive cast: Ben Stiller, Casey Affleck, Alan Alda, Matthew Broderick, Téa Leoni and Gabourey Sidibe.
Judging by the new poster, the film should be--at the very least--amusing.
"Tower Heist" hits theaters November 4.
PHOTO: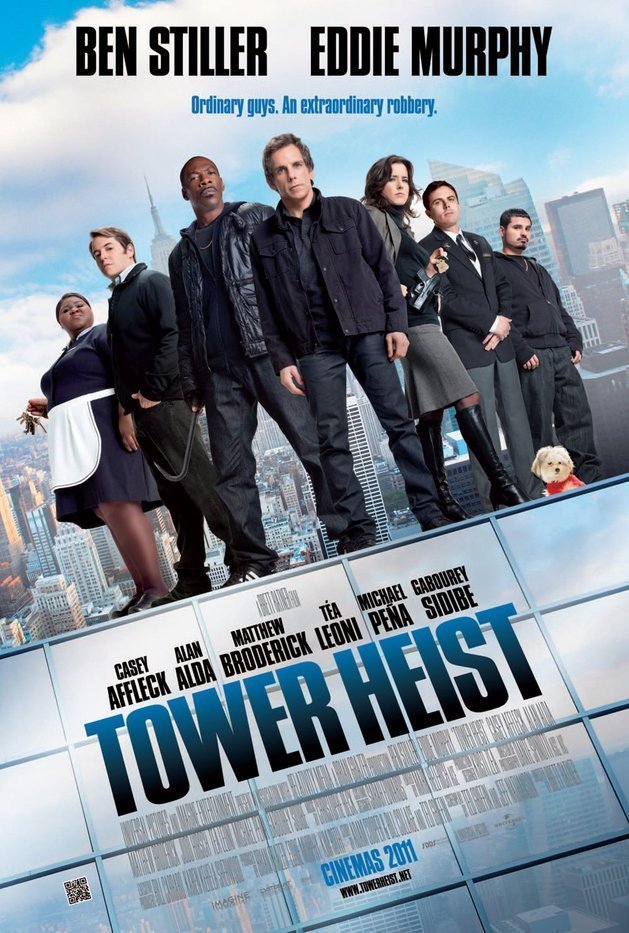 WATCH: