Anderson Cooper is determined to show a different side of himself on his new daytime show...and, in some new photos with Kathy Griffin, he does just that.
The show released photos of the CNN host sunbathing with a bikini-clad Griffin. Cooper was chastely clad in baggy shirt and shorts, but he did hold hands with Griffin as they lay in the sun, and even — quelle shock! — helped her out with her bikini top. Just another lazy summer afternoon with Anderson and Kathy, and the television cameras and photographer documenting their lives.
Cooper will recap his sunbathing adventure in an episode called "Summer's Best with Kathy Griffin, Snooki & Daniel Radcliffe," which airs on Sept. 13.
Griffin and Cooper are, of course, bosom chums. They're most well-known for hosting the most riotous New Year's Eve special around. Last year, Griffin tried to lick and undress Cooper on air, and accidentally threw his glasses over the stage.
PHOTOS: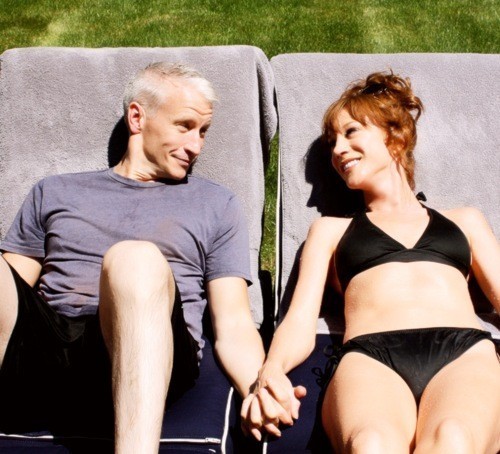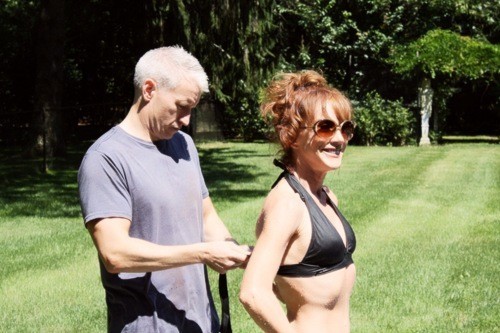 RELATED VIDEO: