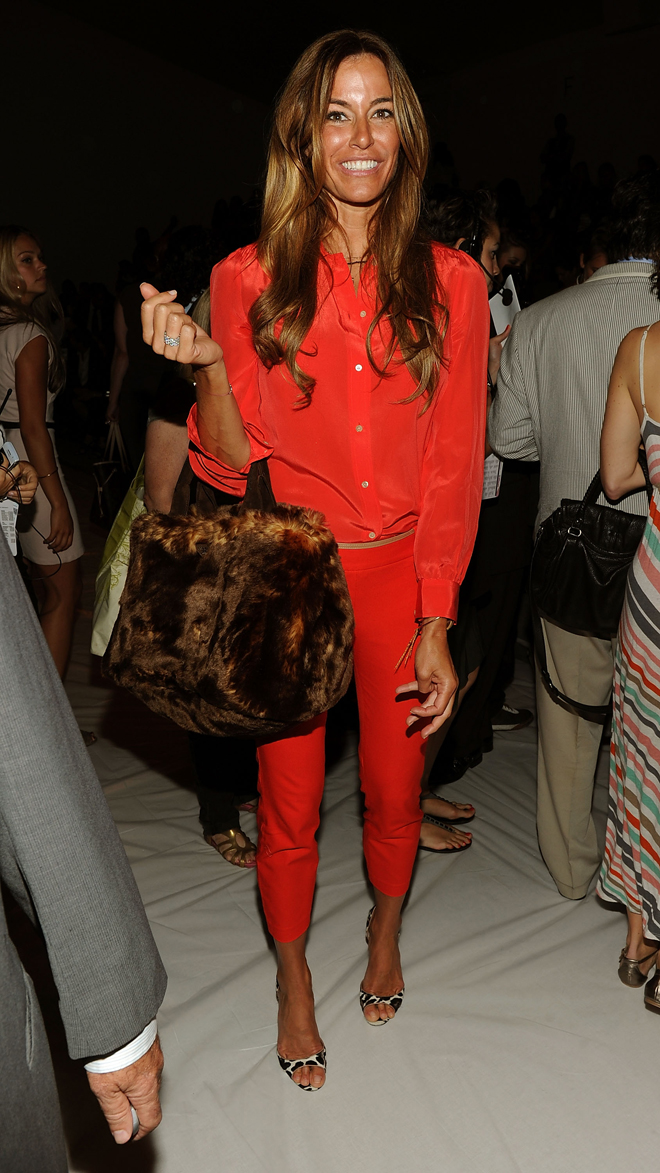 Getty
Luca Luca's Fall 2012 show drew appearances from Solange Knowles, Ashley Tisdale, Whitney Port and Kelly Bensimon. After seeing the boho, '70s-inspired collection float down the runway, we caught up with the "Real Housewives of New York" star, who sported a bold, citrus-hued J. Crew look. "I've known Luca for a long time -- when he was at Columbia business school, I was at Columbia," she told us. "I love that he's bringing that Italian-chic look to America." She professed her admiration for the designer's spring collection, noting "I love that rocker-cool beach girl, but I like the sophisticated clean lines too."
We went on to discuss other important matters, such as sartorial faux pas and the necessity of breath fresheners.
Have you worn anything you now regret?
I wore this huge Jean-Charles de Castelbajac coat that has two teddy bears on it. At the time I thought it was the uber-wooby. But then I realized later that I was a little bit too old for that, so I had to modernize it and go with the Prada.
What other shows are you excited to see at New York Fashion Week?
I'm going to go to as many shows as I can. Last year I only went to one. After being on reality TV for two seasons I didn't want to be that girl who was like "now I'm going to sit in the front row" and try to be something that I'm not.
What are your fashion week must-haves?
Mascara and Listerine strips -- you're sitting here and you're just like "I have something weird in my mouth and I don't know what it is."
Name one trend you wish would die.
I love all fashion trends. One thing that's great about fashion is being able to swim in and out of them. It's just wearing them all at once that I hate.
What's your No. 1 style tip?
"K.I.S.S." Keep it simple, stupid.
SUBSCRIBE TO & FOLLOW LIFESTYLE
We're basically your best friend… with better taste. Learn more