Emmy Nominations 2011: Dramas And Comedies That Should Win And Who Will Win (PHOTOS)
UPDATE: Scroll down for updates on who ended up actually winning.
The Emmys have arrived, and and so has our complete list of who who deserves the highest honors in television. We began with the actresses, where "Mad Men" has a fair shot at sweeping the dramas. As for the actors, we're holding out hope for a Peter Dinklage win and some "Friday Night Lights" love.
Today, we have the Big Ones for Outstanding Drama and Comedy series. There are plenty of good contenders, but there can only be one to out stand them all. Read on, and let us know in the comments if you agree. You can find the full list of nominees here.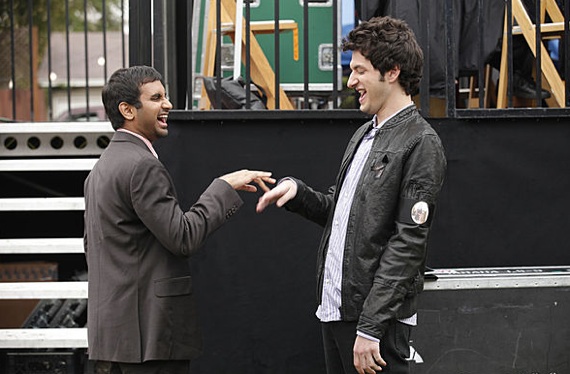 Outstanding Comedy Series
Should Win: Parks and Recreation
"Parks and Recreation" isn't quite "Arrested Development" yet, but it's getting close. Critics love it, ratings are low, and so it goes. This season ranks as the best so far, with high marks to the weird and perfect Andy/April wedding episode, and the continuing evolution of Ron Swanson as a libertarian folk-hero. Still the real distinction that sets it apart is its heart, healthy and persistently thumping even through the thickest stretch of a joke. Consider this season's Li'l Sebastian funeral episode, in which Andy faces his own mortality while writing a remedial song for the town's favorite pony celebrity. It's smart and sweet and takes itself just seriously enough, which is still further than the rest. If the equally red-blooded "Louie" were in here, or even "Community," I might call this a draw, but as it stands, "Parks and Rec" is the bridesmaid with full capacity to be the bride.

- Mallika Rao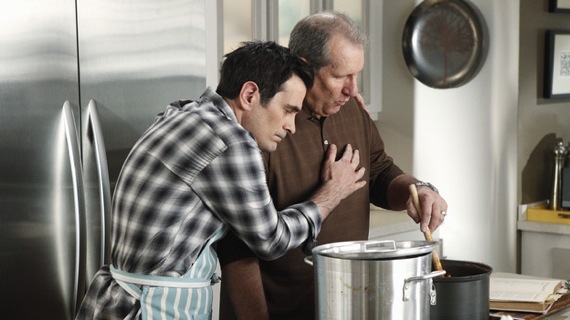 Outstanding Comedy Series
Will Win: Modern Family
"Modern Family" is one of those shows where Emmy voters and the rest of us can easily agree. Even if your personal favorite is "Parks and Recreation" or "The Office," there's no denying that "Modern Fam" deserves the award at least equally as much. The cast of characters endeared themselves to audiences from the get-go, and their charm hasn't worn off two seasons in, even when they're showing the worst versions of themselves. This likely works in its favor, though, as family is where most of us show the worst versions of ourselves. But instead of being painful, it's hilarious, and somewhat comforting, to witness the show deflate its characters for 20 minutes, and redeem them in a few minutes at the end. That last part isn't always true to life, but it offers that little thing called perspective we often miss on our own.

- Gazelle Emami
Who Won: Modern Family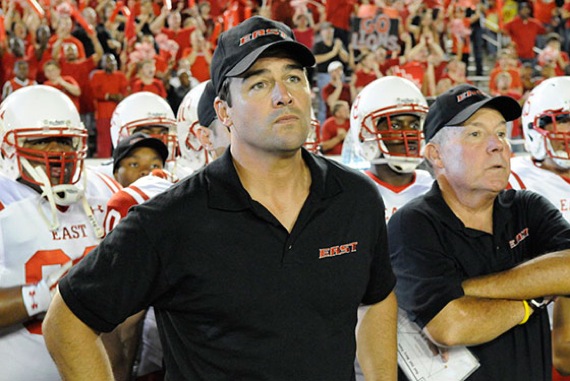 Outstanding Drama Series
Should Win: Friday Night Lights
FNL lovers are a vocal bunch. The die-hard-FNL-ers (like myself) want anyone and everyone to watch every episode of every season -- even the missteps in season 2 -- so that they too can fall for these finely-drawn characters. We'll shove FNL down your throat, in fact. But it's all out of love. For my money, no show in the history of American television has so lovingly and beautifully captured the spirit of small town life like "Friday Night Lights," without ever being flashy or pandering. And though the fifth season wasn't its finest, there is no shame in rewarding it as a series. After being virtually ignored by Emmy-voters for most of its five-season run, it would be such a joy to watch this show get the love it deserves. And to see Taylor Kitsch in a tuxedo! Am I right, ladies?! Ladies!

- Lucas Kavner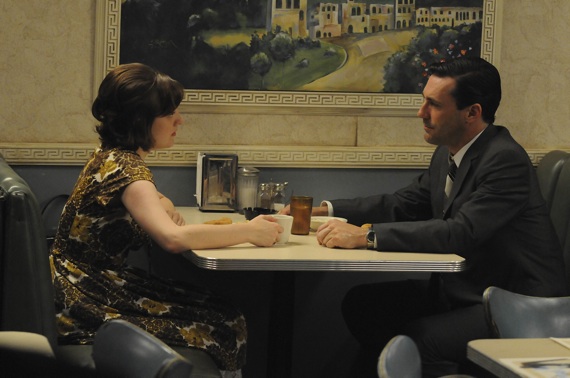 Outstanding Drama Series
Will Win: Mad Men
Let's make it four in a row, shall we? Though "Mad Men" is up against a strong batch of competitors, including HBO's glossy Prohibition-era drama "Boardwalk Empire," fan favorite "Friday Night Lights," and more, none seem likely to break the AMC show's winning streak. Though this season was not quite as coherent as earlier seasons, this year's exploration of Depressed Don Draper still delivered the show's usual series of indelible images (the women in the elevator at the end of "The Beautiful Girls," Roger forced to don a Santa Suit at the holiday party, Peggy zooming around on a Honda bike for a fake commercial) and emotional punches. Jon Hamm, Elisabeth Moss, Christina Hendricks, John Slattery, as well as Robert Morse, Carla Buono and Randee Heller are all up for acting Emmys, with two episodes up for Best Writing.  

- Amy Lee
Who Won: Mad Men

Read on for our picks for the outstanding actors this year.