Tina Fey just gave birth to her second daughter, Penelope Athena, on August 10, but she made a gorgeous appearance at the Emmys on Sunday night. She took the stage with her fellow nominees for Outstanding Actress in a Comedy, and the ladies held hands as the envelope was opened. Melissa McCarthy ended up taking home the Emmy.
Tina left her husband, Jeff Richmond, at home with Penelope and Alice, 5, and made sure he had plenty of help.
"My husband decided to stay home in New York and watch the girls," she told Us Weekly. "But actually he hired a babysitter too. So they have dad - and a babysitter for backup!"
PHOTOS: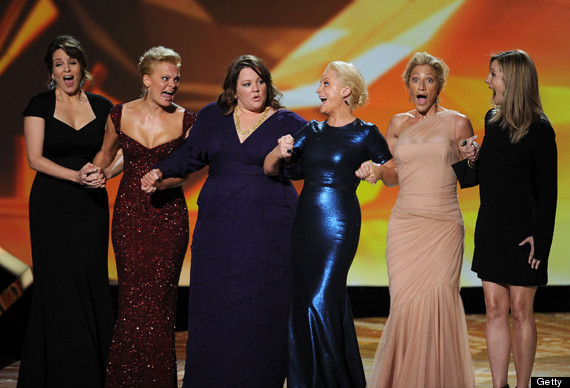 SUBSCRIBE TO & FOLLOW ENTERTAINMENT
Spilling the tea 24/7. Never miss a beat. Learn more