Family vacations in the Outer Banks can be rewarding experiences or absolute disasters -- it all depends on pretrip homework. To make planning easier, we've done all the preparation. As part of a Huffington Post Travel series on traveling with children, here are answers to some frequently asked questions about Outer Banks family vacations.
Cape Hatteras National Seashore Beach
Cape Hatteras National Seashore Beach
is a haven for beachgoers. Waves are perfect for body surfing or skim boarding. The 130 miles of shoreline offer families the chance to relax and enjoy the salt air. The beach has plenty of room for volleyball or a game of Frisbee. Fires are allowed along the shoreline for families to create memories while making s'mores.
Address: Lighthouse Rd Buxton, NC 27920
Phone: 252-473-2111
Hours: Open all year. Lifeguards are on duty daily from Memorial Day to Labor Day.
Price: Free
Corolla Raceway
North Carolina is home to some of the top NASCAR drivers, and
Corolla Raceway
is the perfect way for visitors to get a taste of the action (in a smaller way). Go fast in the go-karts or just putt along. The cushioned bumper track will let you put the pedal to the metal with no worries.
Address: 796 Sunset Blvd., Corolla, NC 27927
Phone: 252-453-9100
Hours: Open Labor Day to Memorial Day, 10 a.m. to 10 p.m. daily; offseason hours vary.
Price: $10 for five minutes
Children At Play Interactive Museum
This one-of-a-kind interactive children's museum will keep children of all ages entertained for hours.
Children at Play
offers interactive hands-on exhibits that teach the history of the Outer Banks, including the Wright brothers' famous flight, lighthouses and fishing.
Address: 3809 N. Croatan Highway, Unit G, Kitty Hawk, NC 27949
Phone: 252-261-0290
Hours: Tuesday through Saturday 10 a.m. to 5 p.m.; closed Sunday and Monday.
Price: Adults and children older than 6 months, $5
Fort Raleigh National Historic Park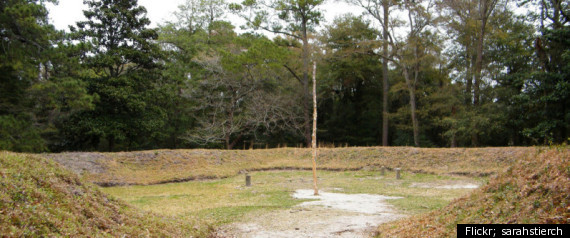 Fort Raleigh National Historic Park preserves the heritage of many cultures that still exist today, and settlements that date back to 1584. Settlers of European and African culture can be traced back to the area of Roanoke Island. There are plenty of trails, nature walks and activities that will keep families busy for days.
Address: National Park Dr Manteo, NC 27954
Phone: 252-473-5772
Hours: June through August, 8 a.m. to 6 p.m. daily; September through May, 8 a.m. to 5 p.m. daily; closed Christmas Day.
Price: Free
Airport Museum
North Carolina is the birthplace of flight, and the
Airport Museum
preserves the history of the area. Models of various aircraft that have played a part in the area's aviation past are on display. The Civil Air Patrol Monument pays homage to the area's aeronautical history and those who have paid the ultimate sacrifice.
Address: 410 Airport Road, Manteo, NC 27954
Phone: 252-475-5570
Hours: Daily from 8 a.m. to 7 p.m., all year.
Price: Adults, $6; seniors and children 13 to 16, $5; children 3 to 12, $4; children under 3 free
Faire Days Festival
The Faire Days Festival
is a unique annual event that has something for everyone. Food, art, entertainment and shopping are the focus of this great small-town celebration. The 12-day event features great deals, local wares and fun times.
Address: 1177 Duck Road, Duck, NC 27949
Phone: 540-272-0974
Hours: June 15 through Aug. 31, 2 to 7 p.m.
Price: Free
Discovery Place
Discovery Place is an interactive science museum where imagination and science collide. Species that are found in the Outer Banks are located in an aquarium and petting pools. The Think It Up exhibit let visitor's brain explore the depths of discovery and imagination. Walk in as a visitor, and walk out as a genius.
Address: 301 N. Tryon St. Charlotte, NC 28202
Phone: 704-372-6261
Hours: Monday through Friday 9 a.m. to 4 p.m.; Saturday 10 a.m. to 6 p.m.; Sunday noon to 5 p.m.
Price: Adults, $17; children and seniors, $15
What's your favorite vacation spot in the Outer Banks?
Lead photo: razvan.orendovici; Flickr
Mid photo: sarahstierch; Flickr
Check out more FAMILY TRAVEL GUIDES.