Oops. President Barack Obama probably didn't mean to do this.
In a photo taken Tuesday at the United Nations, pool photographer Allan Tannenbaum snapped an image of the president waving. The gesture, however, blocked the face of another world leader in the picture.
LOOK: President Obama's hand blocks a face in a photo at the United Nations.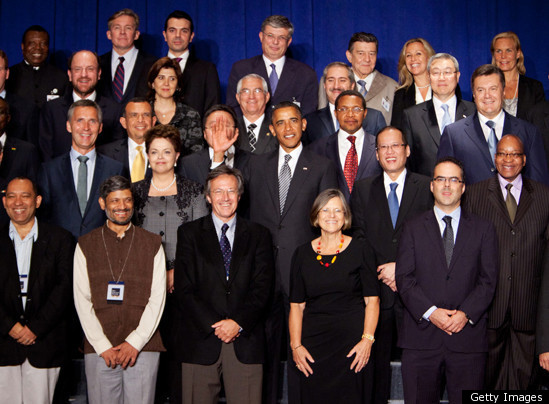 SUBSCRIBE AND FOLLOW
Get top stories and blog posts emailed to me each day. Newsletters may offer personalized content or advertisements.
Learn more