Work and personal emails can finally co-exist on Gmail: Google has released the much-requested multiple account sign-in feature for Gmail via mobile browser. They've also released two other features for good measure.
Announcing the release on the official Gmail blog, Mobile Software Engineer Dominic Leung trumpeted the new feature as being "just like on your desktop," and from the looks of it, multiple sign-in for mobile will work exactly the same: Users will click on their usernames at the bottom of their Gmail inboxes and have the option to log in to different Gmail accounts from their mobile browser.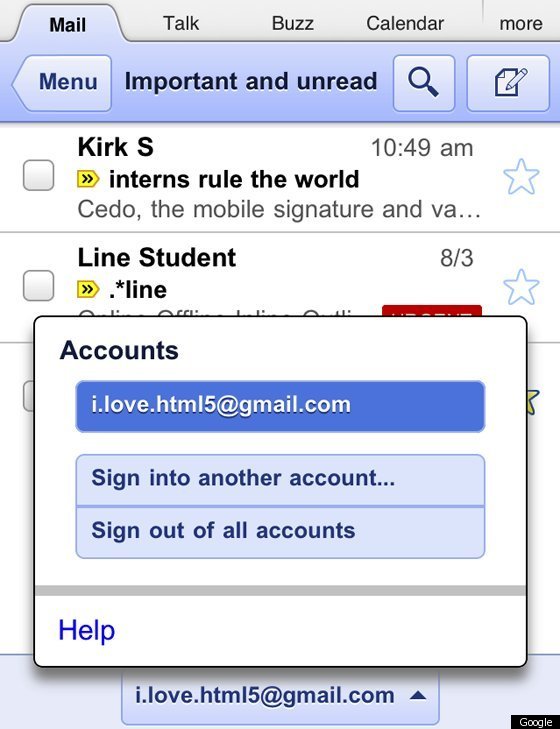 Gmail also pushed through a mobile-specific auto-responder for vacationers and an email signature that you can tailor for your Gmail for mobile browser.
Google has been making news on the mobile front this week. It announced several new features including Video Hangouts for mobile on the Google+ app, and it also pushed through the official rollout of Google Wallet. GWallet is a mobile payment system that uses NFC technology, allowing owners to tap-and-pay for things using credit cards synced onto their cell phones (For a full overview of the Google Wallet and how it works, click here). Though Google Wallet has caused some privacy and safety concerns, early reviews are generally positive.
For the full release detailing the new mobile Gmail features, head over to the official Gmail blog.