After learning that Eddie Murphy is slated to host the 2012 Oscars, pal and three-time host Steve Martin decided to send a letter of advice to help ensure the big night goes off without a hitch. The tips may be unsolicited, but hey, what better way to have your friend's back than to make sure he doesn't make an ass of himself on national TV?
And sure, hosting one of the largest live telecasts of the year is going to be nerve-wracking, but with pointers like this? Murphy is going to be just fine.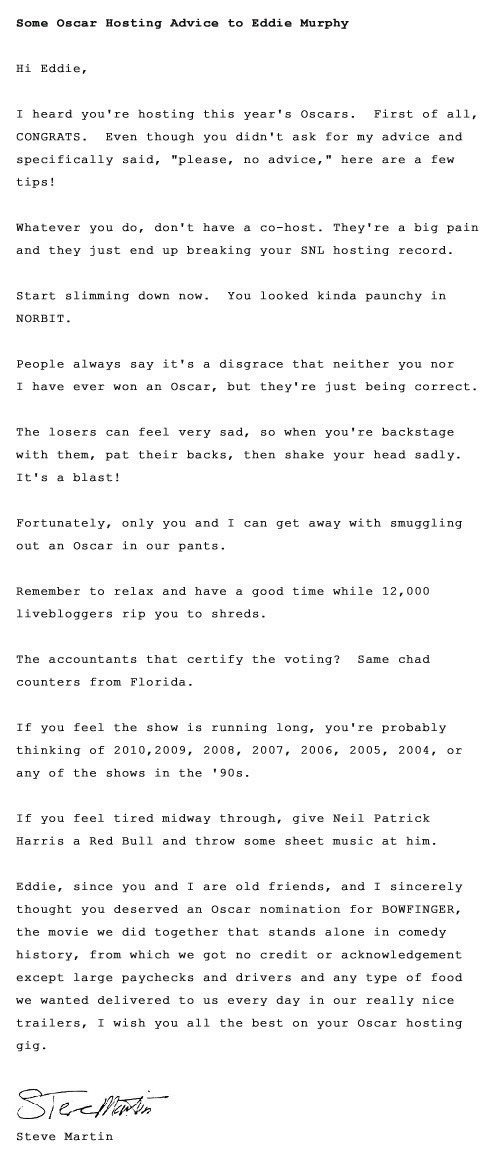 RELATED VIDEO:
SUBSCRIBE AND FOLLOW
Get top stories and blog posts emailed to me each day. Newsletters may offer personalized content or advertisements.
Learn more