Democratic National Convention 2012: Charlotte Officials Make Bipartisan Committee Picks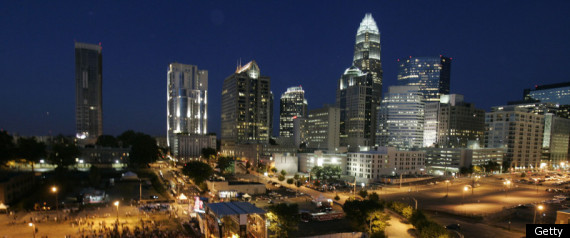 Creative Loafing:
With visions of economic gain and a burnished international profile, the city of Charlotte is graciously extending a bipartisan business welcome to the 2012 Democratic National Convention. That was the message at the Chamber office on Tuesday with the announcement by the Committee for Charlotte in 2012 of host and steering committee members. To be sure, the list is weighted with Democratic politicians and officials. But a smattering of Republican names conveys the message that partisan bickering isn't a part of the package. (One of them, city council member Andy Dulin, said he wants a "safe and profitable convention," with visitors who "spend a lot of money" and then "are disappointed in November." He was smiling, sort of.)
Read the whole story: Creative Loafing
Subscribe to the HuffPost Hill newsletter!