Raymond Davis, CIA Contractor, Charged After Fight Over Parking Spot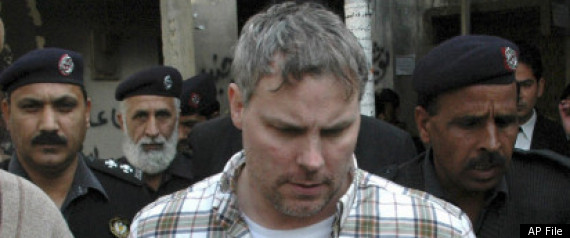 HIGHLANDS RANCH, Colo. — Colorado authorities say a man accused of shooting and killing two men while working as CIA contractor in Pakistan faces misdemeanor charges after a fight over a shopping center parking spot.
Douglas County Sheriff's Lt. Glenn Peitzmeier says Raymond Davis has been charged with third degree assault and disorderly conduct.
Peitzmeier says deputies responding to a fight at the Town Center in Highlands Ranch took Davis into custody Saturday morning. Peitzmeier says the victim, who was not identified, refused medical treatment at the scene.
Davis was freed after posting bond.
In February, Davis shot two Pakistani men he said tried to rob him.
Pakistani authorities released him after the U.S. agreed to pay $2.34 million to end the dispute that had strained ties between the two countries.
Copyright 2014 The Local Paper. All rights reserved. This material may not be published, broadcast, rewritten or redistributed.