Sea Lion, 'Broadway Bound,' Suffers Gunshot Wound, Crosses Highway 101 (PHOTOS, VIDEO)
An injured sea lion that stopped traffic on Saturday morning after she crossed an eight-lane highway in Burlingame, Calif., was found to have suffered from a gunshot wound to her face, the San Mateo County Times reports.
According to the San Francisco Chronicle, the 150-pound sea lion, which has been nicknamed "Broadway Bound" because she took the Broadway exit on Highway 101, was initially thought to be suffering from stress, fatigue and injuries to her jaw.
(Photos and video of rescue below)
Veterinarians, however, said on Monday that the pinniped had been shot in the face.
"We're hoping we can get her to increase her appetite and take care of that wound, and hopefully if all goes well, we'd love to be able to release her back into the ocean," Marine Mammal Center spokesman Jim Oswald told the San Mateo County Times.
Broadway Bound has not eaten since she was rescued, the Times reports.
According to CBS, the California Highway Patrol closed the off ramp for two hours on Saturday morning while authorities rescued the sea lion.
"Drivers were calling us, saying 'I swear I'm not drunk, but there's a sea lion in the middle of the freeway,'" Burlingame police Cpl. Laura Terada told the San Francisco Chronicle. "There were zero accidents because of this, which is amazing."
In August, the body of a sea lion that had been shot washed ashore on Venice Beach.
LOOK: "Broadway Bound" before she was rescued: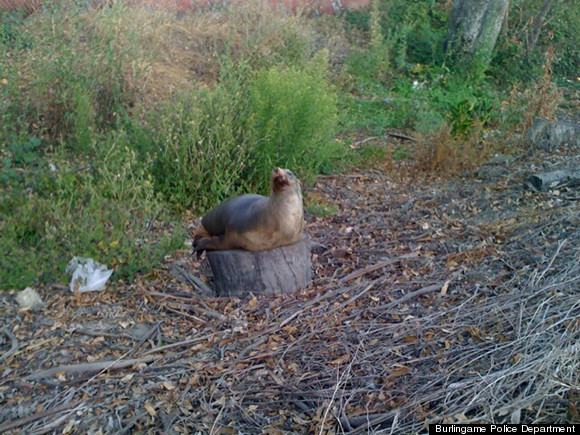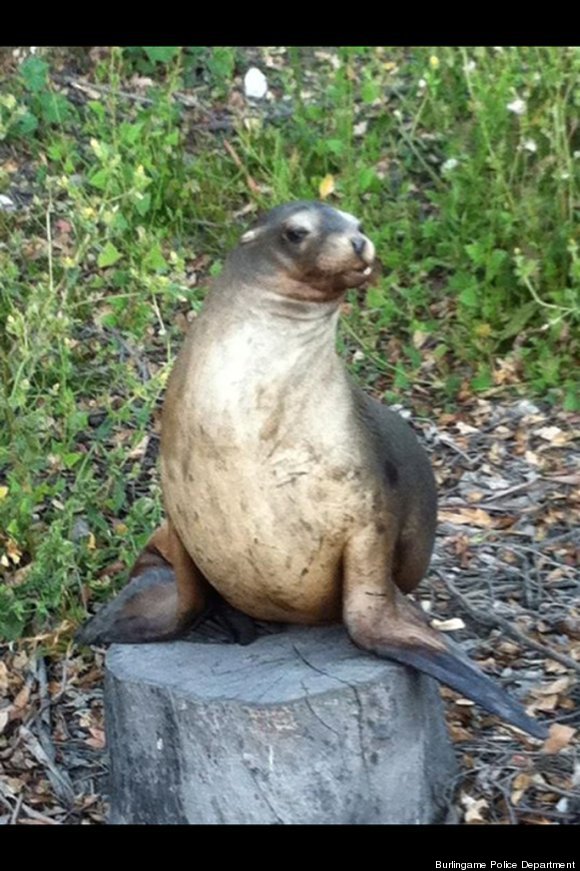 Click here for more pictures from the San Francisco Chronicle.
WATCH: Injured Sea Lion Rescued: