Since it made its July debut, we've been quite taken with The Backpack.
Which backpack? Why, the $39,000 alligator backpack peddled by Mary-Kate and Ashley Olsen's The Row.
We laughed at first when Barneys' Amanda Brooks said, "If you were ever going to spend $39,000 on a bag, that's the bag you should buy" (that's one big "if," Amanda).
We had a few more chuckles when we saw Ashley toting the bag with her water bottle and Blackberry in hand (as if for $39,000, the bag was still not deserving of holding such essentials).
But we've wiped those snarky grins off our faces after reading Women's Wear Daily this morning. Attending a fete for The Row in Paris, WWD reported:
Ashley Olsen said the label was rushing to keep up with demand for its much-publicized alligator backpack, which comes with an eye-watering $39,000 price tag. "It was the first thing that sold off the shelf," she said, noting that extreme luxury tends to perform well during uncertain economic times.

"During our last economic crisis in the U.S., the only thing that went up was Hermès," Olsen remarked, before returning to sip Champagne with guests including Michelle Harper and Christian Louboutin.
Well then. Turns out there is a large consumer base for backpacks with five-figure price tags, beyond people with the last name "Olsen." And those people are actually buying these bags.
But are they actually carrying their stuff in them? We'll believe it when we see it.
Check out a picture of Ashley Olsen with her Backpack below and read more at WWD.com.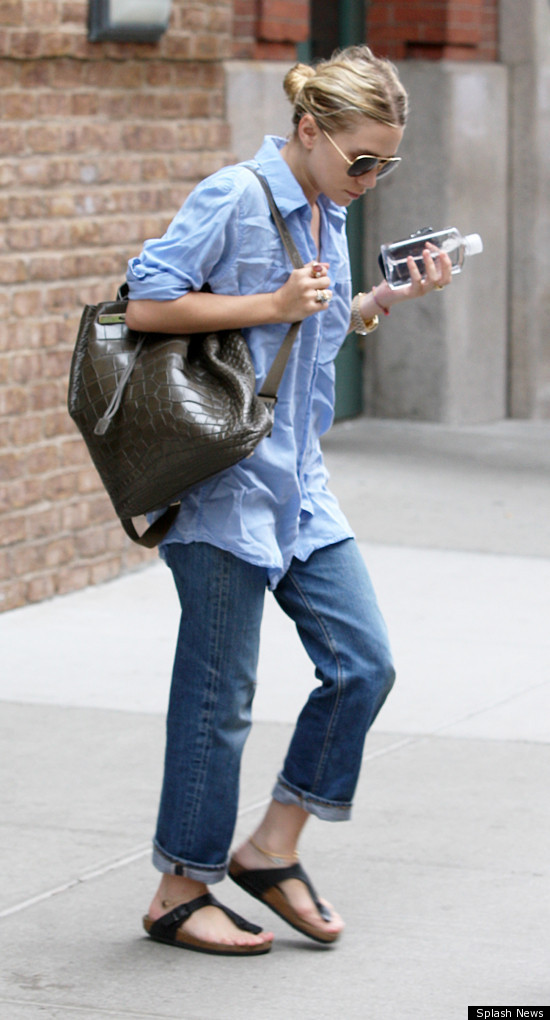 FOLLOW HUFFPOST