Common Inspires South Side Kids To Pursue Dreams, Not Crime (VIDEO)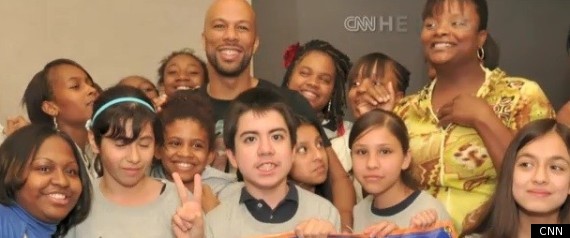 Though Common's wild success has taken him far beyond Chicago's rough South Side where he grew up, he's returned to help -- and inspire -- the underprivileged kids in his hometown.
"You can see that these kids come from tough situations," Common told CNN.
To motivate these youngsters to pursue their dreams and stay away from crime, the rapper established the Common Ground Foundation, a nonprofit that helps students tackle everything from homework to learning to prepare their own meals.
"Guys that you know are tough, they could have been gang banging," Common said. "They're saying, 'I want to go to cooking class.' It's a good thing."
WATCH:
WATCH Related Video: