From afar, modeling seems like the dream job: show up, get primped by professionals, wear beautiful designer clothes, walk in a straight line, go to the after-party and date a rockstar. Simple.
But then you hear the horror stories, from eating disorders and bruised body parts to... having your hair pulled out?
Rising model Chrystal Copland spoke to Women's Wear Daily about some of the indignities (and, of course, benefits) to being a runway model. Three things we learned from the Australian stunner, who opened this season's Louis Vuitton show:
1. Deciding who opens a runway show is a very last-minute decision.
I got called in [to Louis Vuitton] for a 3 a.m. refitting and I was thinking, why do I have to go back for a refit? Have I done something wrong? When I got there Marc Jacobs was like, "Chrystal, you're opening the show!" I was just over the moon. The call time for the show was 4:30 a.m. so I didn't sleep at all but it was easy to stay awake because I was just so happy and so excited.
2. Designers are, as expected, total tyrants backstage.
If you want to go to the bathroom they're like, "No you have to stay here." It makes you appreciate how hard everyone works. Designers are up all night doing fittings. They're so passionate, that's why everything has to be perfect. I can understand why they're yelling and getting crazy — they want their show to be amazing.
3. Modeling means (temporarily) losing your hair.
The hair pulling. I've lost half of my hair in the past month because it just gets ripped out. But it'll grow back. I mean, you just have to think you're there to work and that's part of your work. That's how I get through it.
One thing that didn't surprise us at all: New York designers like their models to walk fast. "When I got to New York," said Copland, "they were telling me like 40 times a day how to walk and they were always like 'Faster, faster, you're not going fast enough.'" Classic New Yorkers.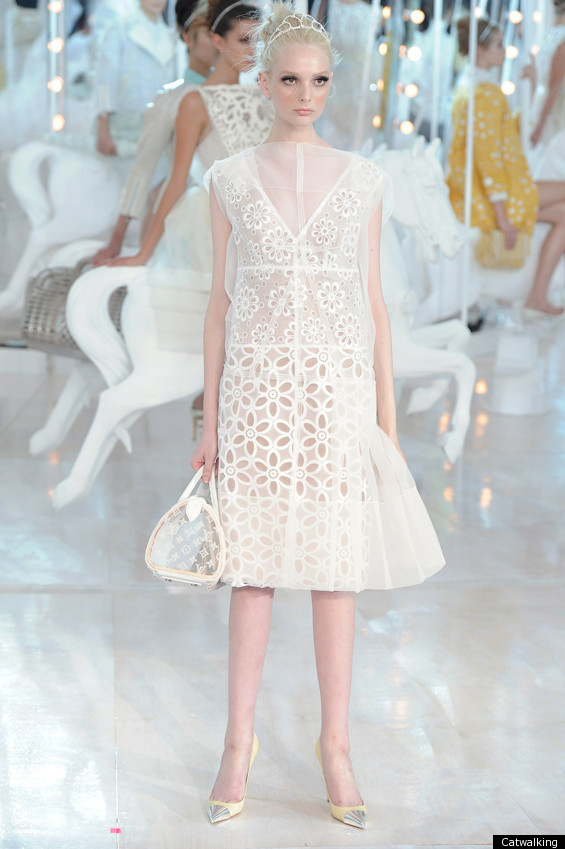 SUBSCRIBE AND FOLLOW
Get top stories and blog posts emailed to me each day. Newsletters may offer personalized content or advertisements.
Learn more