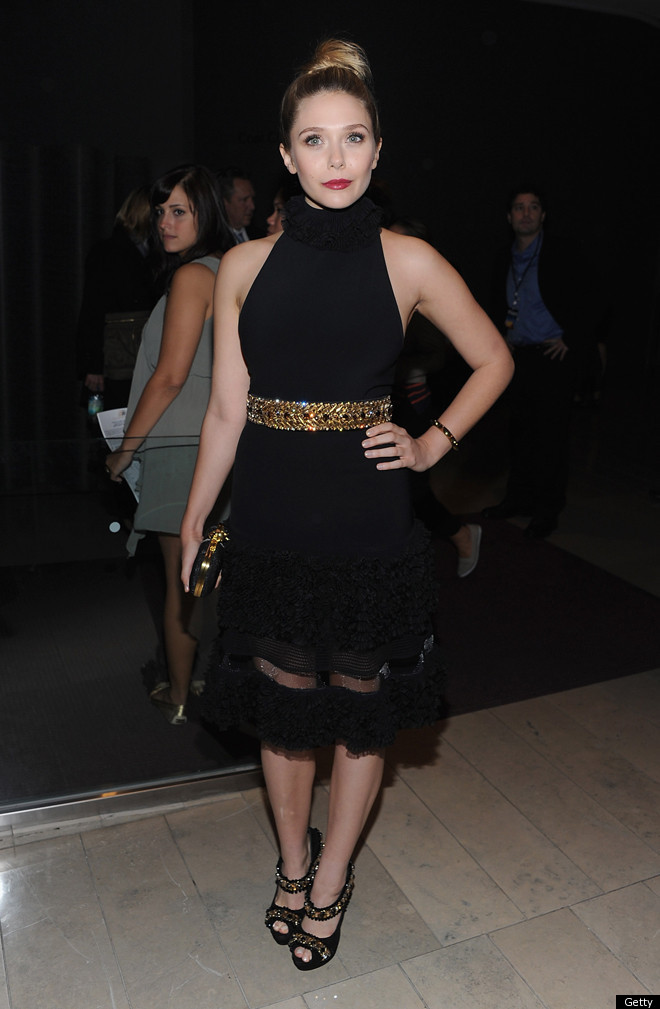 This may be the only thing that the young actress has in common with her character in the film, Martha, who escapes from a cult and flees to her sister's home on a lake in Connecticut. Her adjustment to "normal" life is difficult, the film is inter-cut with flashbacks of murder, rape and hunger from her time in the cult. Olsen explained, "the most important thing was to not just let people imagine cults to be like. There are no robes; we really wanted to make it like nothing would take away from telling the story. So for costumes, we always tried to find something that didn't look too Brooklyn-hip, balanced with something that's not too crazy-cult. It's just trying to find that good balance to tell the story better."
Although her sisters Mary Kate and Ashley came out to support the younger Olsen sister at the Peggy Siegal Company-hosted after party at the Empire Hotel, they stayed quiet, letting Elizabeth have her moment in the sun. With Lizzie taking over the acting role for the clan, maybe more of her siblings can spend more time on design.
SUBSCRIBE AND FOLLOW
Get top stories and blog posts emailed to me each day. Newsletters may offer personalized content or advertisements.
Learn more