Michelle Obama looked amazing as she joined the President and First Lady of South Korea at tonight's state dinner in Washington D.C. Michelle wore a draped purple one-should­er dress designed by Korean-Ame­rican, Doo-Ri Chung. Michelle certainly loves her jewel tones; earlier today she attended an event in a blue suit.
The First Lady must have been very thoughtful in choosing her dress for this evening considering the criticism she faced when she wore a dress by British designer Alexander McQueen to the state dinner with China.
Scroll down for more photos or see photos of all the arrivals here.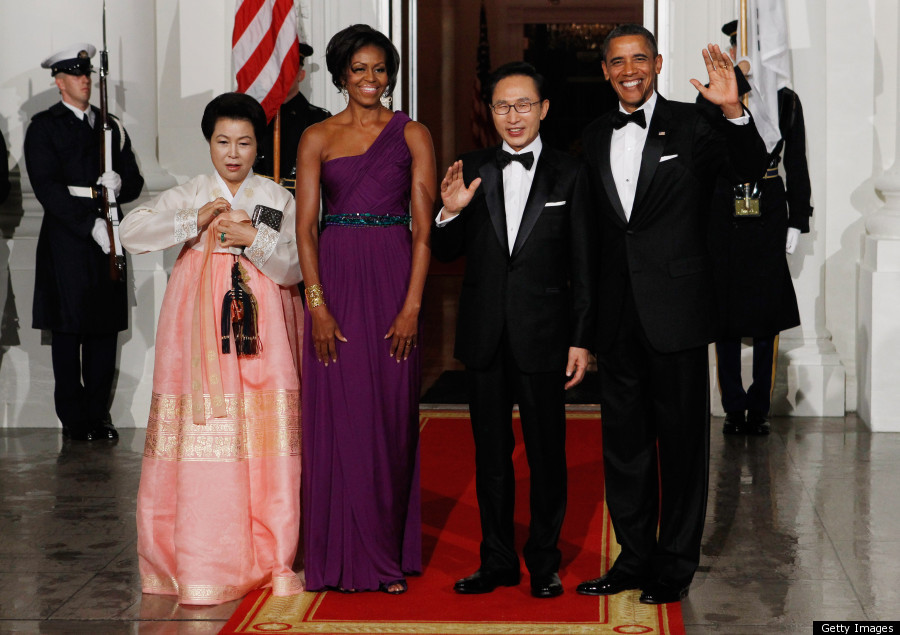 Visit the State Dinner big news page.