The Booker Prize 2011 Shortlist Reviewed

Thrice-shortlisted author Julian Barnes is the favorite among gamblers to win the Man Booker Prize 2011.
But is his the best book on the shortlist? All six are written from the point of view of fictional narrators. Which ones are worth reading, and which ones truly aren't?
Here below is our Book Editor's reviews of the entire Man Booker Prize shortlist, along with short excerpts from each book.
Have you read any of these books? Which one do you think will win? Let us know in the comments!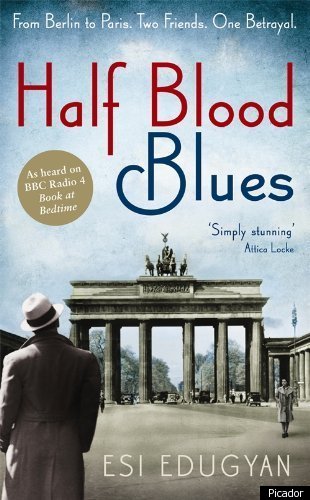 "Half Blood Blues" by Esi Edugyan (Picador, US release date: February 2012)
What is it about?
Set between Berlin in 1992, and Berlin and Paris in the 1930s, "Half Blood Blues" tells the story of jazz musicians Chip Jones and Sid Griffiths, who played their music behind closed doors as the Nazis marched outside. One of their bandmates, a young trumpeter called Hiero Falk, was arrested by stormtroopers, and never seen again.
In 1992, Chip and Sid attend the screening of a documentary about Falk's music; however, tucked inside Chip's pocket is a letter that suggests that Hiero's fate may not have been as they assumed.
Excerpt:
All of a sudden, Chip give me a look of surprise from his dark corner.

Kid wasn't even hardly listening, it seemed. Handling his horn with a unexpected looseness, with a almost slack hand, he coaxed a strange little groan from his brass. Like there was this trapped panic, this barely held-in chaos, and Hiero hisself was the lid.

I pulled back some as he come in, fearing we was going to overpower him in that narrow closet. But he just soften it down with me, blur it up. Then he blast out one pure, brilliant note, and I thought, my god.

I might've been crying. It was the sound of something growing a crust, some watery thing finally gelling.
What's good about it?
The book describes jazz music in a beautiful, lyrical manner. The characters and their situations are engaging and sometimes gripping, compensating for occasional missteps in Edugyan's writing style. The narrator makes for pleasant company throughout the tale.
It also describes a footnote in history about which this reviewer was previously ignorant – the fate of black Germans under the Nazis – and does so in a believable manner.
What's bad about it?
Some characters are poorly drawn, which means that their fates, when revealed, aren't very meaningful. Sometimes, events feel a little contrived, in particular the visit to the zoo in Hamburg.
Is it worth reading?
Yes. It's a good read, with warm yet flawed characters, and it wears its historical research lightly.
Click next for a review of "Jamrach's Menagerie" by Carol Birch