5 New Ways Colleges Are Reaching High School Students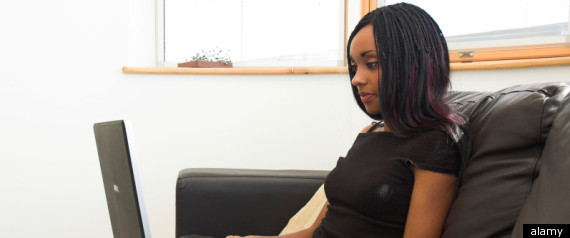 Each fall, the recruiting season seems to be the same process for colleges and universities: send recruitment mailers to prospective students who signed up online or at college fairs to receive information and wait for them to arrive on campus for the standard tour and Q&A session.
While discussions about rejuvenating the recruitment strategy presumably take place in admissions offices annually, the threat of declining applications due to a new campaign that flops may be serving as a roadblock to innovation.
"I think you can get so caught up in trying to be different or unusual that it could backfire on you," says Monica Inzer, dean of admission at Hamilton College in New York. "There's something safe, too, about being one of the pack."
Still, there are some colleges and universities that are breathing new life into the recruiting process in order to supplement -- or buck -- the traditions. Here are five examples of schools using social media and technology to connect with prospective college students.
1. QR codes
Colleges and universities are increasingly experimenting with posting QR codes in school publications and recruitment mailers. A QR code, short for Quick Response code, is essentially a barcode that sends users to a Web address with the snap of smartphone's camera.
At Hamilton College, dean Inzer began seeing the black and white squares everywhere on campus. When the time came to plan for the annual fall admissions poster, the college created one that featured only a giant QR code, which leads visitors to a custom welcome page from the school.
The poster, which has generated about 1,200 visits to the Hamilton website so far, was a diversion from the normal goal of an admissions poster: to have "your [campus] picture be prettier than the other pretty pictures" of colleges featured in a high school, according to Inzer.
"The beauty of this campus is one of its selling points," Inzer says. "[But] there was only an upside with this. If people are talking about this [poster] and trying to figure out how to access the page, that's exactly what we want."
Knute Gailor, a junior at Hamilton, says the poster has had an effect in the high school he attended, as he's heard from students asking for more information about the college. "I heard from one [who] said, 'Hey, that's really cool,'" he says. "And the other one called up and said, 'Hamilton's got this poster in the guidance office. I don't know what to do with it.' So, I think it's probably had a mixed impact."
2. Video chats
College officials traditionally have had only one opportunity to interact face to face with the many prospective students who live too far from campus to make multiple trips. But with the proliferation of video chat technology, Ohio Wesleyan University has been able to meet with students, no matter where in the world they are located.
During the academic year, the university hosts four or five group video chats for students and their parents, says Rebecca Eckstein, vice president for enrollment at Ohio Wesleyan. "It gives students and parents a feel for who we are and what we have to offer," she says.
Each chat has a theme, ranging from admissions counselors discussing the application and enrollment process to current students sharing stories about their study abroad experiences.
Students have responded positively to the chats, notes Eckstein, as 220 of the 260 students who participated in a video chat last year applied to the university, and 92 ultimately enrolled.
Kalynne Trembly, a freshman at Ohio Wesleyan, credits these video chats with helping her make her college decision. "I remember getting off the first video chat, and I [said], 'Mom, I want to go here. I feel so much more sure about my choice.'"