Midlife Crisis: 10 Warning Signs (PHOTOS)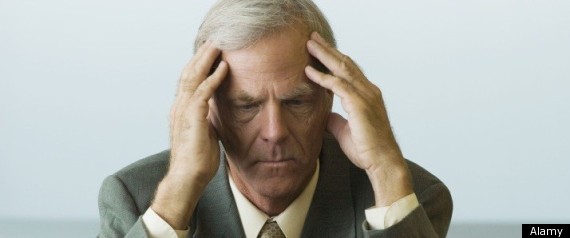 We've all been inundated with images of the midlife crisis: Harley-mounted, silver-haired 50-somethings riding off (reluctantly) into the sunset of their later years.
But what does this period of self-doubt really mean, and how can we recognize its grip on our own lives? Certainly not every period of self-criticism or depression in middle-aged folks is connected to panic over aging, but how do you know if you're in the midst of a struggle with the blues or in the throes of a full-blown calamity?
Here are 10 signs of a midlife crisis:
Loading Slideshow
<strong>1.</strong> A growing sense of regret over unattained goals.

<strong>2.</strong> New feelings of self-consciousness around more successful colleagues.

<strong>3.</strong> A new emphasis on remaining youthful when the effort previously seemed unimportant.

<strong>4.</strong> A desire to spend more time alone or with certain peers who could be characterized as "youthful" or "comfortable in their own skin."

<strong>5.</strong> A new-found tendency to abuse alcohol.

<strong>6.</strong> Placing import on acquiring unusual or expensive items when such purchases could previously have been described as frivolous or impulsive.

<strong>7.</strong> A sharp increase in self-criticism with a correlating decline in self-compassion.

<strong>8.</strong> Obsessing over one's physical appearance when similar attention was previously unpaid.

<strong>9.</strong> Placing unusual amounts of pressure and stress on one's children to excel in a variety of fields.

<strong>10.</strong> Entering relationships with younger partners.
Click here to check out Huff/Post50 on Facebook.