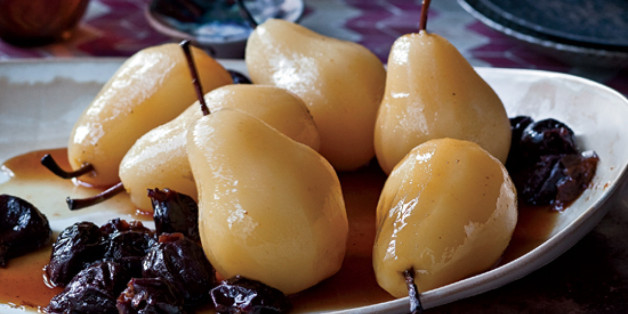 Okay, okay. It's really fall now. How do we know? Not just by the calendar, the scores of fall recipes and everyone saying so -- pears just got delicious again. These juicy fall fruits are one of the reasons we're willing to relax our vice grip on gazpacho every year. Biting into a perfectly ripe pear is one of fall's greatest joys, not to mention tucking them into a hot oven with a little butter and maple syrup.
Pears are also incredibly versatile fruits, capable of transitioning from hors d'oeuvre to salad to main dish to dessert with little effort. Also this fall, we're going to insist that everyone remember how delicious pears can be in punches and cocktails. We're going to get started on pear recipes early this fall, so that we'll have time to fit every single one in.
Related on HuffPost:
Sweet And Savory Apple Recipes
SUBSCRIBE AND FOLLOW
Get top stories and blog posts emailed to me each day. Newsletters may offer personalized content or advertisements.
Learn more