Beyond The Battlefield: Back Home, Severely Wounded Veterans Wish More Would Ask, Not Just Stare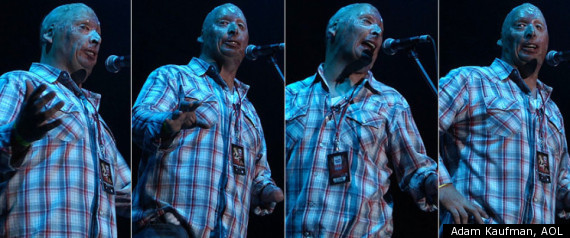 "Beyond The Battlefield" is a 10-part series exploring the challenges that severely wounded veterans of Iraq and Afghanistan face after they return home, as well as what those struggles mean for those close to them. Learn how you can help here. Other stories in the series can be found here. Listen to reporter David Wood discuss "Beyond The Battlefield" with NPR's Terry Gross here.
They are becoming more common, the war's severely wounded. Men and women missing one leg or two, with disfigured bodies, with steel arms and mechanical claws for hands, with burn scars and nubs where their noses and ears once were.
How do they feel about being out and among the rest of us?
How do they bear such visible scars of their military service, among a population of ordinary Americans who not only didn't serve, but widely ignored both the war and the experiences of those who went to fight in their place?
Do they want us to ignore their wounds, avert our eyes? Or do they want us to look more closely? To feel guilty? Or angry?
Just ask.
"I used to look in the mirror at my missing ears, missing nose -- do I really want to go outside today?'' says Shilo Harris, a 10th Mountain Division staff sergeant who was badly injured and burned in an IED explosion in Iraq in 2007. "I was all bent over, crippled up, I felt exposed."
"I didn't want people to be scared of me. So I really appreciate people coming up to me and asking what happened -- and thanking me for my service. I'm proud of my military service -- and my injuries,'' he says.
Some 16,000 young Americans who volunteered to serve in Iraq and Afghanistan have come home with devastating wounds. A lot of them want you to ask about them.
Far from being ashamed of his appearance, Scott Stephenson calls his wounds a badge of honor. He and other combat wounded tend to look at it this way: They volunteered, saw combat, and in many cases sacrificed their mobility, their health, their looks and their innocence.
"It's a sign of what I went through, what I've given up," he says.
It may be difficult for civilians to work up the courage to ask, Stephenson concedes. Still, he says, start the conversation. Acknowledge him.
"For people to ignore me, shun me -- that hurts," he says.
A paratrooper with the 3rd Battalion (Airborne), 509th Infantry, Stephenson deployed to Iraq with the 4th Brigade Combat Team, 25th Infantry Division. Near Iskandaria, Scott was severely burned by an IED blast in Iraq in November 2006. Two thirds of his body was charred. His stomach was ripped open, his internal organs riddled with shrapnel. Doctors told his parents he had a 5 percent chance of living. He lost the use of his left arm and eventually had his left leg amputated. His face is severely scarred.
"He looked like something out of a horror film," says his mother, Luana Schneider.
But Stephenson likes being out in public.
"I like to talk to people, give them some insight into what we soldiers do go through, because not a lot of civilians are aware of all the sacrifices we make -- and we choose to do it," Stephenson says. "It's bringing people back to more of a supporting role rather than thinking we are just pawns."
FIRST OUTINGS
About 245 amputees have remained on active duty, according to Chuck Scoville, chief of amputee care services at Walter Reed National Military Medical Center. He knows personally of 45 amputees who have returned to serve in Iraq or Afghanistan. Others have retired from the military. Increasingly, to a degree not seen in past generations of the severely wounded, they are out and about in communities, schools, offices and playing fields.
The severely wounded of the Vietnam war, for instance, faced a triple barrier, said Jim Mayer, an infantryman with the 25th Division who lost both legs below the knee to a land mine in Vietnam in 1969. He came out of the hospital in a wheelchair to find a public hostile to Vietnam-era soldiers, public places inaccessible to the disabled -- and a civilian population not used to seeing the disabled and shocked when they did.
"The reactions were a lot more negative because of that mix,'' said Mayer, who has been a patient advocate for amputees at Walter Reed, for the VA and for the Wounded Warrior Project, a nonprofit veterans service organization, for decades.
And today's disabled, particularly the amputees, are not shy about displaying their wounds and their prosthetic legs. Around Walter Reed and other military hospitals, where the wounded were once sequestered in open-bay wards, it's common to see amputees strutting around in their new legs, or even running.
"In my day it was, Hey -- cover up!'' Mayer said. "I never wore shorts, even in hot weather. Today, they are athletes and they are getting back to being athletes. And they dress that way.''
Even if later generations of wounded warriors are more capable and more interested in leading public lives, working up the nerve to step outside is still challenging.
John Roberts was a Marine Corps sergeant who was burned over 80 percent of his body in a 1992 helicopter crash in Somalia, where the Marines and 10th Mountain Division troopers were deployed to protect emergency food shipments against warlords and insurgents who turned out to be al Qaida-inspired fighters.
After a year at Brooke Army Medical Center in San Antonio and 60 surgeries that left his face a mass of scars, he and his wife ventured out to see Steven Seagal in "Under Siege'' -- and he promptly had an anxiety attack. "I was so self-conscious, I felt everybody was staring at me. I was nervous started sweating. I told my wife I had to get out of there.''
But time eases such anxieties. "Now I walk through an airport or any crowded area and I almost walk taller. I am very proud of my injuries," said Roberts, 46, who is a senior executive with the Wounded Warrior Project. Out in public, he says to himself: "You know what? I did this, I served my country, most people staring at me didn't have the guts to do it in the first place and if you're staring at me that's your problem, you need to get over it. I'm here to stay.''
Roberts believes that veterans with disfiguring burns, especially facial burns, have a more difficult time being accepted in public than amputees. The experience of Bobby Henline bears that out.
"I didn't like to go to restaurants at first, afraid I'd ruin peoples' appetites," says Henline, a former staff sergeant in the 82nd Airborne who suffered deep burns to his face, left arm and a hand that was later amputated. His face is a mask of scars and he describes himself as "Freddy Krueger's cousin."
But as time passed, Henline became less self-conscious about his disfigurement.
"Once I got more healed, even still having scars, I like people to come up to ask. I'd rather they ask what happened," he says. "Especially little kids, they are so curious and they come up, sometimes they ask if I'm okay, if I'm hurt -- but then they get dragged away by their parents."
One time when Henline was visiting a Boston hospital, a guy cleaning plants in the waiting room took one look at him and burst out: "Jesus Christ! What happened to you?"
"I almost died laughing," Henline said. "Most people just avert their eyes."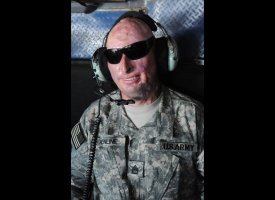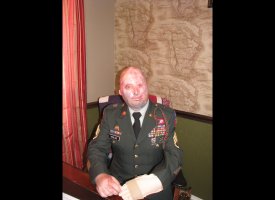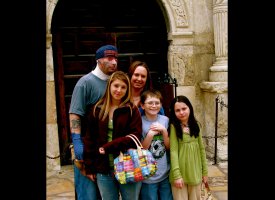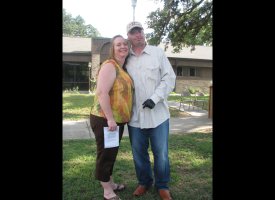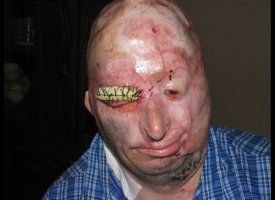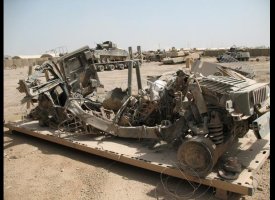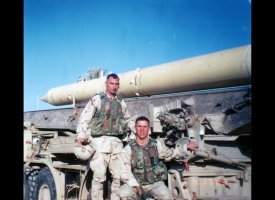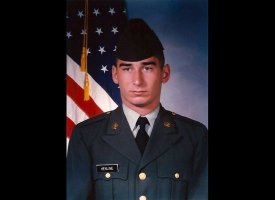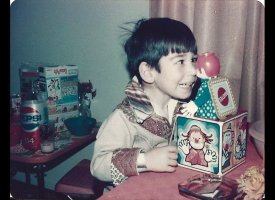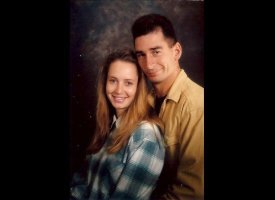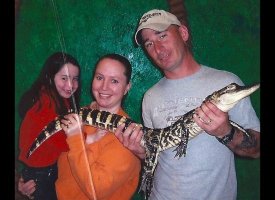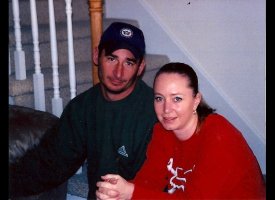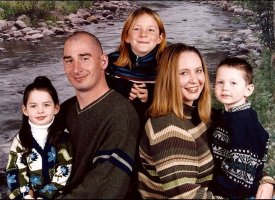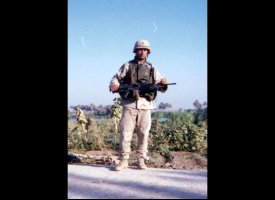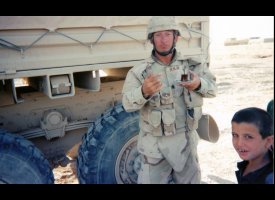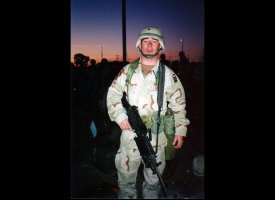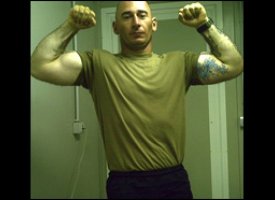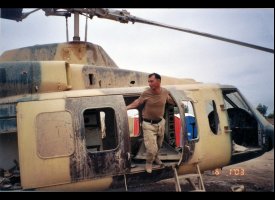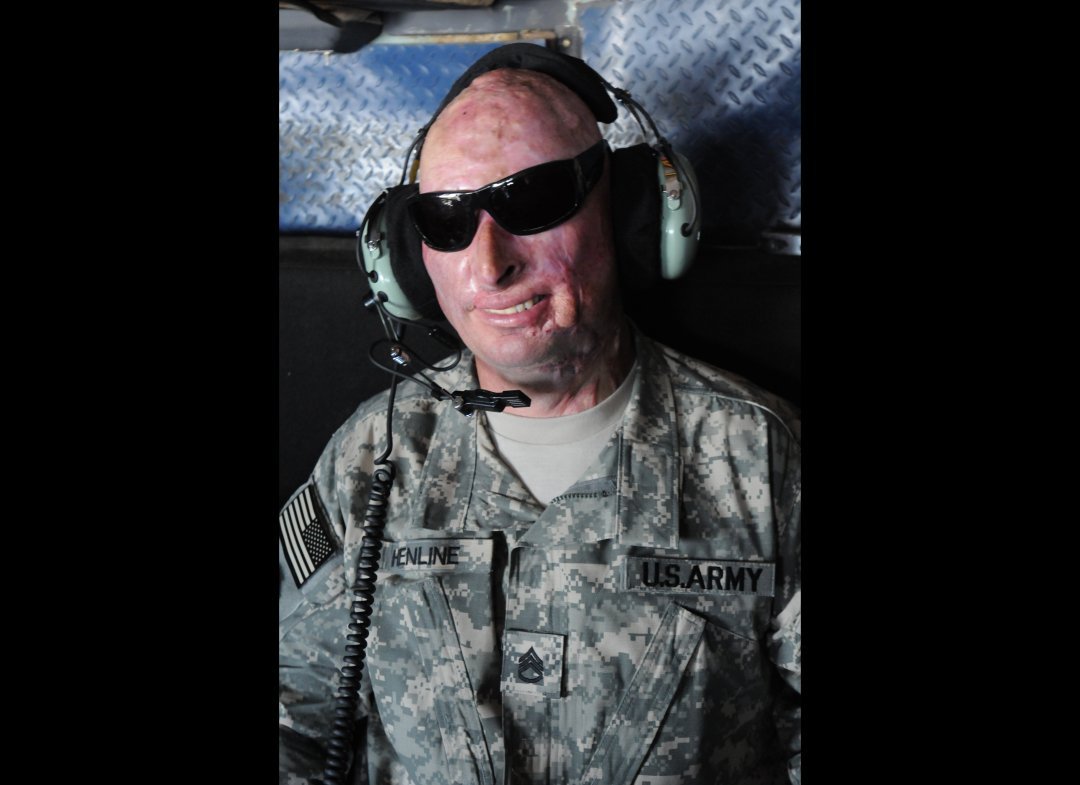 Henline and others have had children run away from them, screaming. "I knew I looked different," says Henline, who just turned 40. "I couldn't help noticing people staring. My kids would get upset at it."
Bobby Henline and David Wood will discuss "Beyond The Battlefield" in a live video chat this Friday. See more details and send them questions.
When Tyler Southern first went home on leave from Bethesda Military Hospital, months after being injured in Afghanistan by an IED that severed both legs and his right arm, he arrived in a wheelchair anxious to see his young cousins and the neighborhood kids for whom he had babysat. They clustered inside, took one look -- and ran.
Tyler was crushed.
After he noticed people rudely staring at him at the mall, he had a darkly humorous T-shirt made up that reads: "If you stop staring, it'll grow back."
Subscribe to the HuffPost Hill newsletter!