Blake Lively was spotted in NYC trying to hail a cab cradling something orange. No, not Snooki: Blake was toting a pumpkin.
Looking fall chic in black skinnies, a black jacket, a black hat and a black quilted bag (notice a trend?), Lively attempted to score a cab in New York yesterday while toting a jolly-looking pumpkin in her arms.
We're also digging Blake's black and white speckled wedges.
Do you think Blake is going to carve the pumpkin herself? Turn it into a hair accessory? Bake a pumpkin pie for rumored new boyfriend Ryan Reynolds? Chuck it at new ex Leo DiCaprio? Regardless of what she does, let's hope we get photos.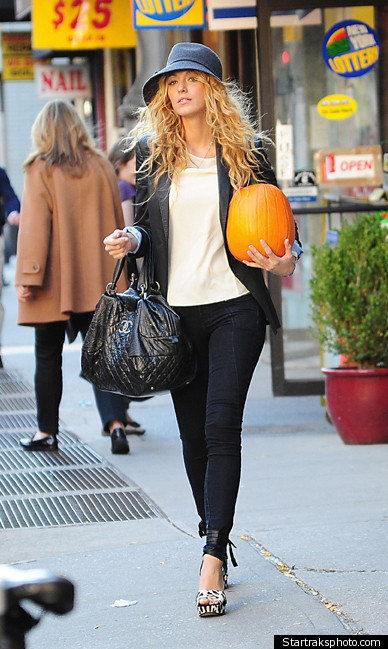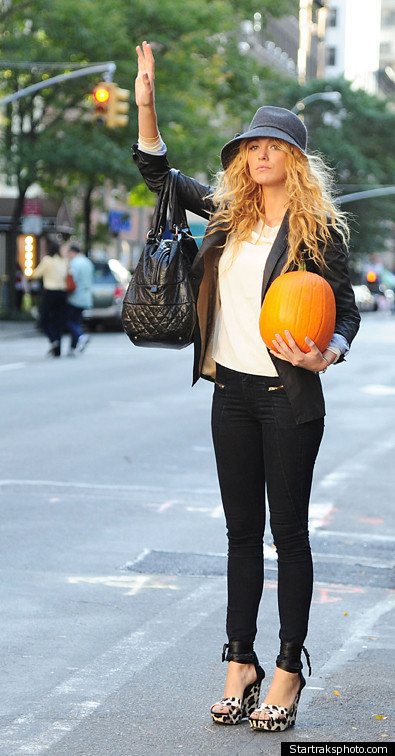 A (semi)related video:
FOLLOW HUFFPOST