Lindsey Wixson Graces Style.com's New Print Magazine With Sparkling Quote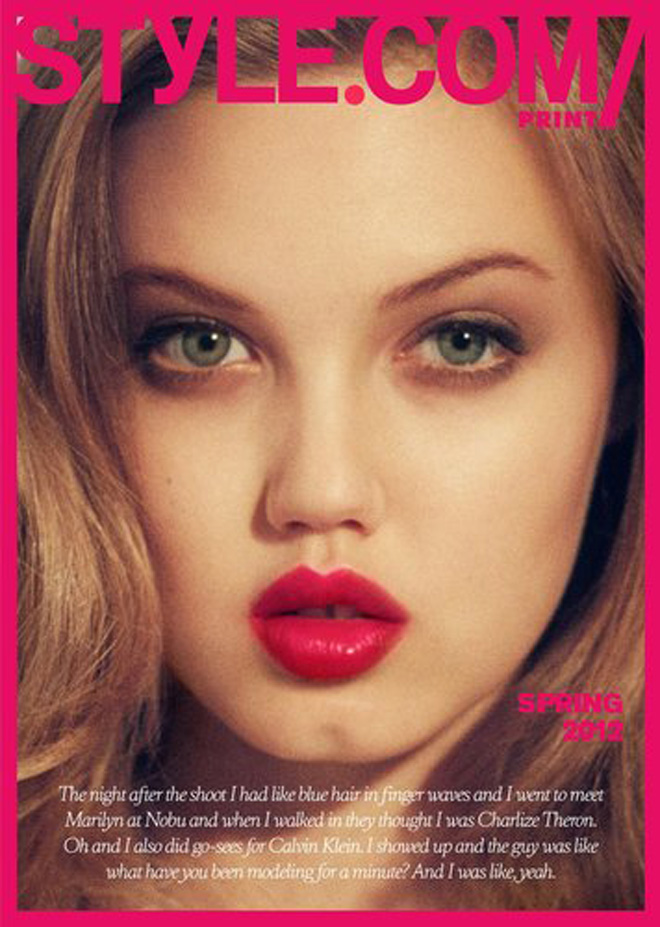 "The night after the shoot I had like blue hair in finger waves and I went to meet Marilyn at Nobu and when I walked in they thought I was Charlize Theron. Oh and I also did go-sees for Calvin Klein. I showed up and the guy was like what have you been modeling for a minute? And I was like, yeah."
--Model Lindsey Wixson's anecdote on the cover of Style.com/Print (which, as the New York Times notes, "suggests she will never be known as the Joan Didion of her trade").