3 Philly Captive Suspects Face New Charges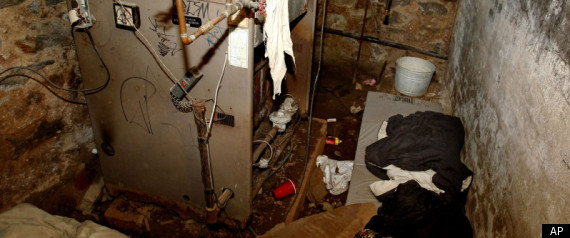 By PATRICK WALTERS, Associated Press
PHILADELPHIA -- Three suspects arrested in an alleged Social Security fraud plot in which police say mentally disabled people were kept in a basement now face additional charges over the abuse of a victim who was kept locked in a closet for at least two weeks, prosecutors said Friday.
District Attorney Seth Williams announced new charges of aggravated assault, kidnapping, conspiracy and other counts against Linda Ann Weston, 52, her daughter Jean McIntosh 32, and Eddie "the Rev. Ed" Wright, 50, in connection with the abuse of the 19-year-old woman. Investigators say the victim was only let out of the closet twice a day to eat and occasionally use the bathroom.
Prosecutors did not release the victim's name, but the alleged abuse is consistent with that previously described by police as being suffered by Weston's niece, 19-year-old Beatrice Weston. Beatrice Weston was kept locked in a closet at the apartment where four mentally disabled people were rescued from a squalid basement earlier this month, authorities said, and had suffered severe injuries, including evidence she had been burned with a hot spoon and suffered pellet gun wounds.
Last week, Linda Weston was charged with kidnapping, false imprisonment and other offenses after her landlord stumbled on the four mentally disabled adults – weak and malnourished – in the dank, foul-smelling boiler room of the apartment in the city's Tacony neighborhood.
Along with the three other defendants _Wright, McIntosh and Gregory Thomas, whom Weston has described as her boyfriend – Weston is accused of preying on mentally disabled adults, locking them in the basement and wresting control of their disability checks. All four face kidnapping, false imprisonment and other counts.
Prosecutors announced the new charges against Weston, McIntosh and Wright on Friday, saying the three were arraigned on the new counts Thursday night. A court date on the new charges is scheduled for Nov. 15.
Earlier this week, the four had their initial court hearings on the original charges and a preliminary hearing was scheduled for Dec. 19. None of the defendants has entered a plea or appeared in court.
Weston's attorney, George Yacoubian, Jr., said the new charges were expected.
"We were expecting at least one more additional complaint. And this is it," said Yacoubian, who plans to request a competency hearing for his client during a hearing next week. "At this point, I'm still not privy to any evidence that the prosecutor has."
Attorneys for Wright and McIntosh did not immediately respond to requests for comment on the new charges.