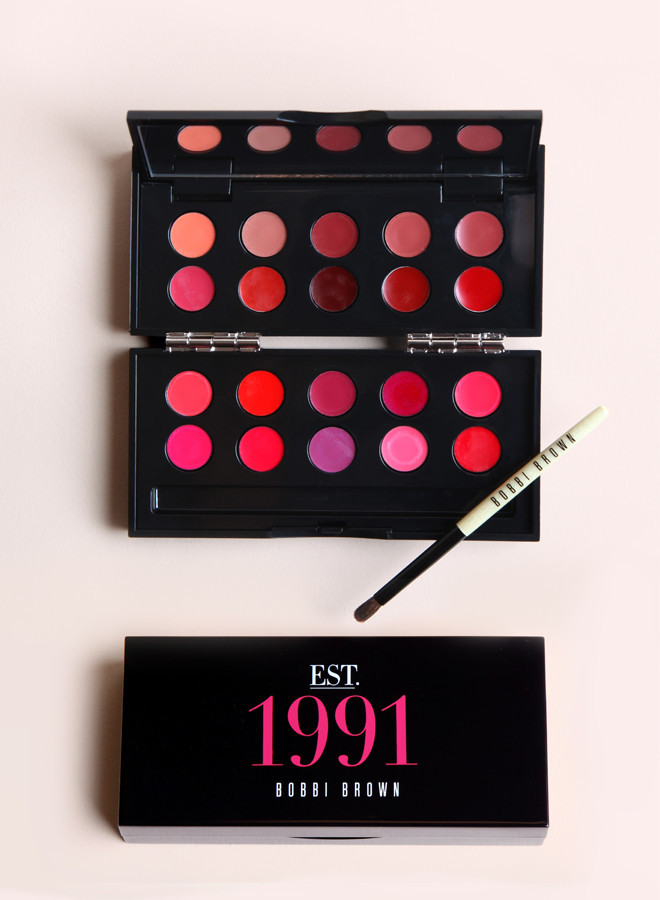 It's been 20 years since makeup guru Bobbi Brown launched her eponymous line -- and she's celebrating with this limited edition lip palette. The kit features Bobbi's ten original brown-based lip colors (the decade's de rigueur lip shade) paired alongside ten bright colors for 2011.
Bobbi's all about mixing the new with the old: "The shades look great on their own, but they also blend beautifully," says the makeup artist. "For example, Beige is a flattering neutral shade by itself, but it can be mixed with a brighter color, like Orange, Red, Atomic Pink or Watermelon to create a more muted 'in-between' shade.
The small kit, stamped with 1991 (the year it all started), will only be available through the end of November.

SUBSCRIBE AND FOLLOW
Get top stories and blog posts emailed to me each day. Newsletters may offer personalized content or advertisements.
Learn more