Kris Humphries, Kim Kardashian's Soon-To-Be Ex-Husband, Swindled In Hedge Fund Scam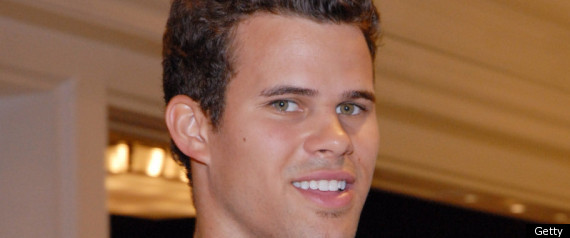 Kris Humphries, Kim Kardashian's soon-to-be ex-husband, may be having the worst day ever.
Not only is Kardashian -- Humphries' wife of just 72 days -- reportedly filing for divorce Monday, but the free agent who was most recently a power forward for the New Jersey Nets also revealed that he lost thousands in a hedge fund scam. Humphries invested hundreds of thousands of dollars with Andrey Hicks' Locust Offshore Management, a fraudulent hedge fund that ultimately raised $1.6 million from investors like Humphries, Fin Alternatives reports.
A federal judge froze the assets of Hicks' fund last week, after accusing him of lying to investors about the existence of a fund in the British Virgin Islands, according to the Boston Business Journal. Hicks -- who was a guest at Humphries' and Kardashian's multi-million dollar wedding ceremony -- also claimed to be an alumnus of Harvard; in fact, he failed out of the prestigious school after three semesters.
Humphries isn't the first athlete to get hit by investment scams. Former Washington Redskin Art Monk fell victim to an investment scam run by his former teammate Terry Orr, according to U.S. News and World. Former Denver Broncos quarterback John Elway was one of more than 60 investors swindled in a Denver-area hedge fund scheme, the Denver Post reports. Kirk Wright, an Atlanta-area hedge fund manager accused of scamming $150 million from clients including several NFL players, killed himself in his jail cell after being convicted of 47 counts of fraud and money laundering, according to The New York Times.
Scam artists have become so proficient at preying on athletes that NFL rookies had to undergo financial literacy courses as part of the league's annual rookie symposium last year, according to the Associated Press. The aim of the course is to help the players weed through the "inevitable 'sure thing' opportunities touted by friends and acquaintances," the AP reports.
But, non-athlete celebrities aren't immune to falling victim to investment scam artists. Famed director Steven Spielberg, Nobel laureate Elie Wiesel and actor Kevin Bacon were all swindled by Bernie Maddoff's $65 billion Ponzi scheme, according to Bankrate.com. Famed investment advisor Ken Starr -- whose client list included celebrities such as Uma Thurman and Martin Scorsese -- was arrested by IRS agents last year for investment fraud and tax fraud, among other charges, according to Gawker.
Loading Slideshow
Kim On Butt X-Ray

"I've said numerous times, 'I haven't had plastic surgery, I haven't had butt implants.' ... "Who the hell of a normal person gets butt implants?" ... "I'm so glad I did this x-ray. The whole world has been doubting me -- this is the best thing I could've done." -- Kim Kardashian on <a href="http://www.eonline.com/on/shows/kardashians/index.html" target="_hplink">"Keeping Up With The Kardashians"</a>

Khloe Kardashian-Odom

"Hey dolls. The PROOF is in the X-ray. Kim's ass is 100% real!!!" -- Khloe Kardashian on her <a href="http://khloekardashian.celebuzz.com/kim-kardashian-butt-x-ray-06-2011" target="_hplink">Celebuzz blog</a>.

Rob Talks Kim's Behind

"She hears what everyone says - even reading the smallest blogs out there - and listens. But you know what? Our family is Armenian, we all have big butts." -- Rob Kardashian to <a href="http://www.details.com/blogs/daily-details/2011/07/rob-kardashian-on-living-with-khlo-hanging-with-lamar-and-yes-kims-butt-none.html" target="_hplink">Details magazine</a>.

Anderson Cooper

"For a while now I've had this unsettling feeling... Like the universe was slightly out of whack. I couldn't pin-point the source of the feeling, but then it hit me: no one has really been saying much about Kim Kardashian's butt lately ... Unbeknownst to me, the entire world will not stop with the crack about her butt- its voracity, so to speak. Will an x-ray really help us get to the bottom of this world crisis? I'm thinking that we need some kind of control group." -- Anderson Cooper on <a href="http://ac360.blogs.cnn.com/2011/06/28/the-ridiculist-kim-kardashian-haters/" target="_hplink">CNN</a>

Kim To Cosmo UK

"I see ridiculous stories about my butt, like how it has been insured ... I feel like saying, 'Hey, everyone has a butt. It's not that big a deal!' But I suppose it's flattering. Personally, I've always loved the curvy look. Even when I was a little girl and all my friends would be like, 'Oh, my god, your butt's so big.' And I'd say, 'I love it.'" -- Kim Kardashian to <a href="http://www.cosmopolitan.co.uk/" target="_hplink">Cosmopolitan UK</a>.

Kim To Self Magazine

"Rumors don't bother me anymore ... I've read that I've had my lips done. I've always had big lips. Look at my baby pictures. It's ridiculous. Or they'll show one picture of me today and one tomorrow, and say I've had my nose done in between. When? Didn't you just see me yesterday? And how many times have I 'had my butt done'? People's logic is so weird. I don't know why they bother! You can't worry about all the gossip." -- Kim Kardashian to <a href="http://www.self.com/healthystars/2011/04/kim-kardashian-beauty-slideshow#slide=1" target="_hplink">SELF Magazine</a>

What Kris Humphries Thinks

"I think he likes my lips ... And he likes, obviously, my butt." -- Kim Kardashian on what body part her fiance Kris Humphris likes most.

Kim On Butt Obsession

"There's constant interest in my bottom! The paparazzi always want 'butt' shots, girls come up to me and grab it, and people ask to squeeze it. I sometimes think: 'Everyone's got a butt, why do you care about mine?'" -- Kim Kardashian via <a href="http://www.starpulse.com/news/index.php/2009/10/06/kim_kardashian_talks_about_how_much_atte" target="_hplink">StarPulse</a>

Kim To Harper's Bazaar

"I don't get why everyone is always going on about my butt ... I'm Armenian. It's normal. My butt is probably not as big as you might think, because I have small legs and a small waist, which makes it appear bigger." -- Kim Kardashian to <a href="http://www.harpersbazaar.com/fashion/fashion-articles/naked-celebrity-pictures-0510#fbIndex1" target="_hplink">Harper's Bazaar</a>.

Kim Kardashian On "The Wendy Williams Show"

"It's real and jiggly and I wish it was firmer." -- Kim Kardashian on <a href="http://www.wendyshow.com/" target="_hplink">"The Wendy Williams Show"</a>
Subscribe to the HuffPost Money newsletter!