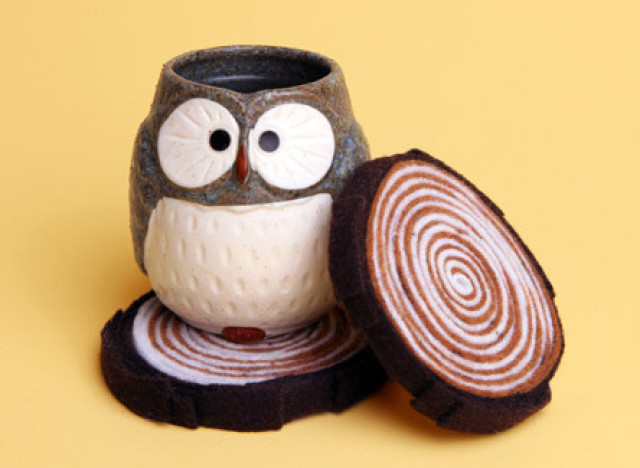 Photo by Bobby Doherty
These coasters are practical...and pretty cute if we do say so. They'll add a whimsical rustic feel to your desk or coffee table while preventing water rings, an annoyingly common inconvenience in our daily lives. (Usually for us, it's coffee rings, though.) They're made from felt, a material that absorbs moisture like it is its job.
To create them, simply coil felt strips, alternating white and brown colors, to create a "stump." As you coil, apply dabs of felt glue as needed. We like Beacon's felt glue for its quick adhering properties.
And, be sure to check out our other great crafts in our Craft Of The Day slideshow below.