Thanks to the latest app from Square, you can now pay for things without your wallet, your credit card or even your hands.
Here's how it works: the latest version of Card Case, currently available only on iOS devices, uses the geo-fencing technology in Apple's iOS 5 operating system to recognize when a user is within 100 meters of a Square retailer and, when a user is in range, automatically opend the user's Square account for that merchant, so long as the "automatic tabs" feature has been enabled for the establishment.
With her Square "tab" already open, the user can then pay for her merchandise just by giving the cashier her name.
To prevent people from mistakenly charging goods to other people's open Square accounts -- say, if there are two "John's" both using Square at the same hip coffee shop -- Square will show cashiers the photos of the Card Case users next to their full names (Hint: use a nice, clear photo of yourself on your Square profile). (See image below)
Thanks to iOS 5's geo-fencing technology, the Square tab for approve merchants will automatically open anytime a user is within 100 meters of the retailer, meaning that there many be instances when a user's account becomes activated when she goes near, but doesn't stop at, a store.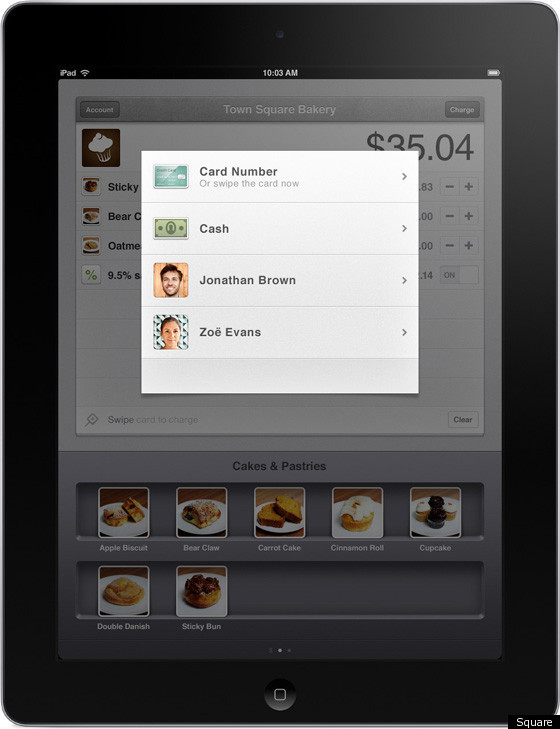 SUBSCRIBE TO & FOLLOW THE MORNING EMAIL
The Morning Email helps you start your workday with everything you need to know: breaking news, entertainment and a dash of fun. Learn more