French skywatcher Jean-Pierre Brahic snapped the shot in February 2011, capturing an active solar region with insanely strong magnetic fields. According to Space.com, the image was created by combining multiple exposures of the same region, in order to create a view that would otherwise be unseeable.
Active regions of the sun are defined by their strong magnetic fields. As a result, solar flares and coronal mass ejections (CMEs) are often associated with the region, and they appear bright in X-ray and ultraviolet images.
Note: As Space.com warns, never stare directly at the sun.
You can click on the image below for a larger, high-resolution version of the shot.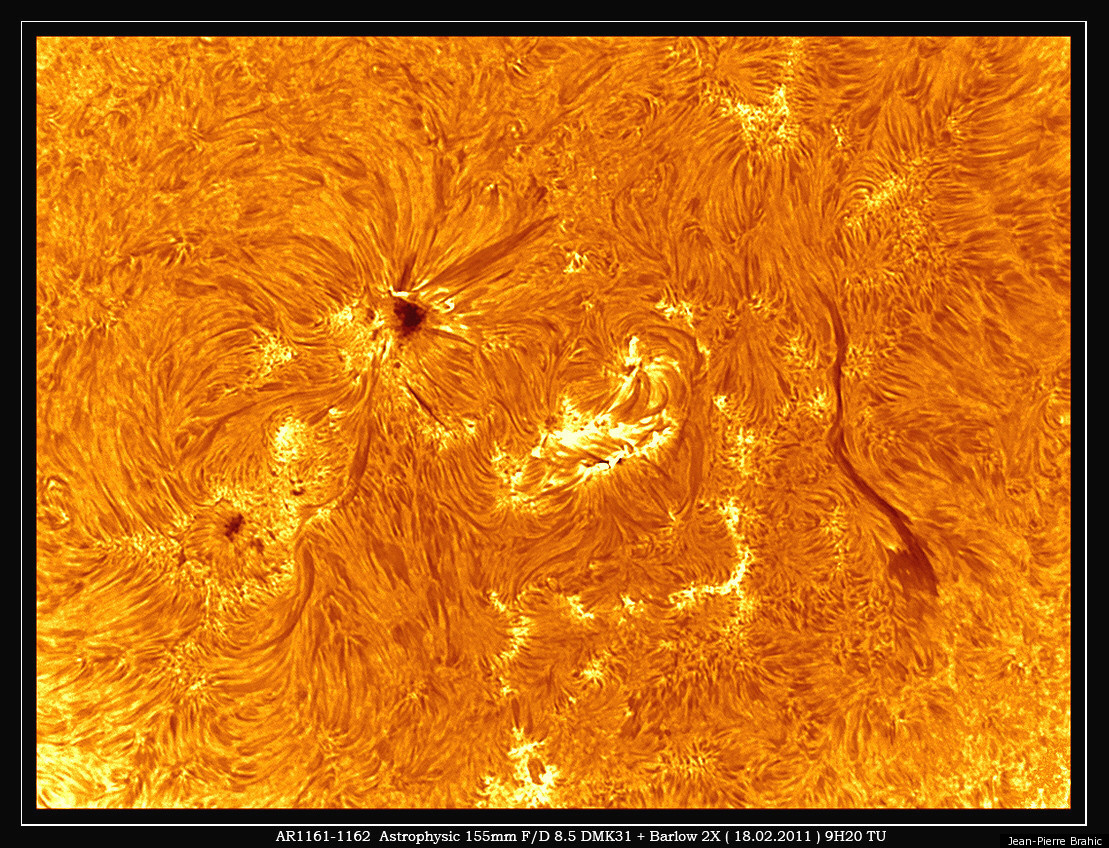 SUBSCRIBE TO & FOLLOW THE MORNING EMAIL
The Morning Email helps you start your workday with everything you need to know: breaking news, entertainment and a dash of fun. Learn more