Laura Bush, David Arquette Others Celebrate 5 Years Of Malaria No More (SLIDESHOW)
Determined to put an end to malaria deaths in Africa by 2015, Malaria No More brought its mission to the big stage on Sunday when it invited celebrities and activists to talk about the progress the organization has made since it launched five years ago.
David Arquette, Katharine McPhee and other well-knowns joined in honoring former first lady Laura Bush and Simon Fuller, executive producer of "American Idol," at the fifth anniversary event in New York City. Among its many life-saving initiatives, Malaria No More helped reduce the number of malaria deaths in Africa by 10 percent to 781,000 in 2009 compared with a year earlier, according to the nonprofit's website.
SLIDESHOW:
Malaria No More Celebrates 5 Years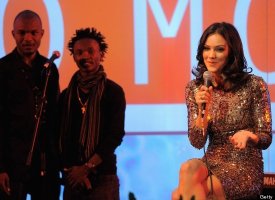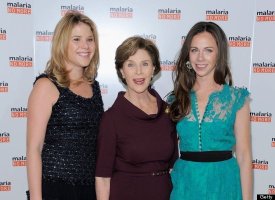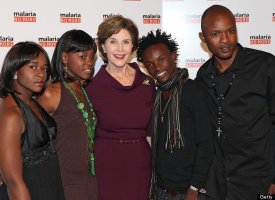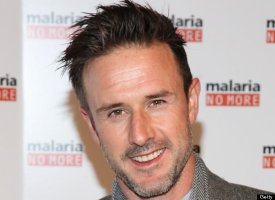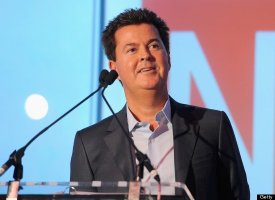 WATCH Related Video: